365 Black Awards salute motivators, activists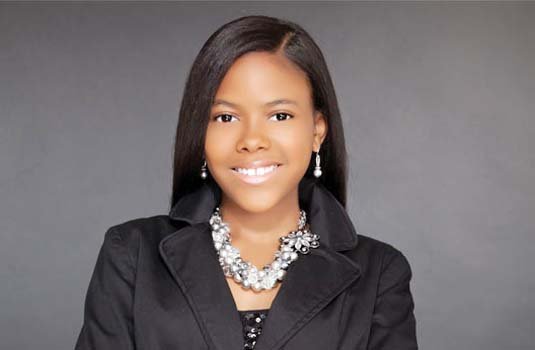 From inspirational motivators and community activists to a business owner and a former athlete, the 2014 recipients of the McDonald's 365 Black Awards cover the spectrum of altruism.
The eight honorees also include two 14-year-olds who are making a splash in art and business.
Among the winners: Iyanla Vanzant, whose reality television show "Iyanla: Fix My Life," is a hit for Oprah's OWN Network.
"I'm a longtime McDonald's customer," said Ms. Vanzant, who helps people resolve life problems. "When I left New York to practice law in Philadelphia, I was a young whippersnapper, and I was struggling a lot.
"My daughter got a job at McDonald's," she continued, "and every night, she would bring home whatever leftover food there was. I was always so grateful to have it. And to receive this award just warms my heart."
The five other adult honorees are civil rights activist and news talk show host Al Sharpton, film producer Will Packer, music executive Kevin Liles, former NFL linebacker Dhani Jones and businessman and civic leader Henry L. Coaxum Jr.
McDonald's also celebrated the success of the two young teens, artist Skyler Grey and entrepreneur Gabrielle Jordan Williams. Both received the first 365 Youth Awards.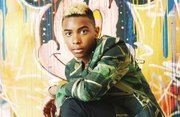 Skyler, a high school sophomore, creates artwork using acrylics, Indian ink, silk screens, permanent markers and spray paint. His works are displayed in galleries in New York, London and Switzerland.
"It was amazing seeing all the positive reaction," Skyler said. "A lot of people thought I was a joke because I'm so small. Well, I'm not a joke anymore. I just want to tell kids, 'You have to be persistent, but you're born to win and destined for greatness. Activate your destiny.'"
Gabrielle, meanwhile, is the owner of Jewelz of Jordan, a successful, growing business she started at age 9. Also a high school sophomore, she designs and markets her own line of jewelry made of precious metals and gemstones.
She also is a motivational speaker and author of "The Making of a Young Entrepreneur: A Kid's Guide to Developing the Mind-Set for Success."
This is the 11th year that McDonald's has presented the awards. Actors Terrence "J" Jenkins and Tika Sumpter emceed this year's celebration that also featured performances by recording artists Kim Burrell, Tan, Leela James, Jazmine Sullivan, Ledisi, Mali Music and Kierra Sheard.
The awards were presented at the Essence Music Festival last month in New Orleans.