High court halts gay marriage in Virginia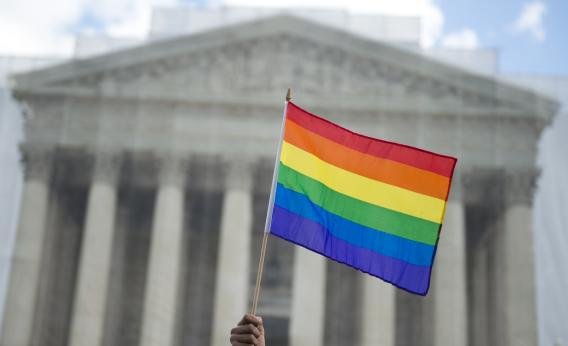 Gay couples in Virginia are putting their wedding plans on hold.
On Wednesday, the U.S. Supreme Court stepped in to keep the first same-sex marriages from happening in the Old Dominion.
In a one-page order, the nation's highest court stayed a ruling from a federal appeals court in Richmond that struck down the state's strict definition of marriage as between a man and a woman.
The Supreme Court's order came less than a day before Circuit Court clerks in Richmond and across the state were to begin issuing marriage licenses to same-sex couples.
The high court acted on the request from Michelle B. McQuigg, the clerk in Prince William County, who is appealing the ruling from the U.S. 4th Circuit Court of Appeals.
That court found the state's ban on gay marriage unconstitutional and opened the door first for same-sex marriages taking place on Thursday, Aug. 21.
Virginia Attorney General Mark Herring, who supports gay marriage, also asked the high court to keep the ban in place for now.
The Supreme Court order states that it was issued "pending the timely filing and disposition for a writ of certiorari," or a request to hear an appeal of the gay marriage case. If the court does not accept the appeal, the ban would automatically terminate, the order states.
If the court does accept the appeal, the ban's fate would be decided by the court's ruling.
The nine justices could decide whether to accept the appeal in early October.