Serena claims another title in Singapore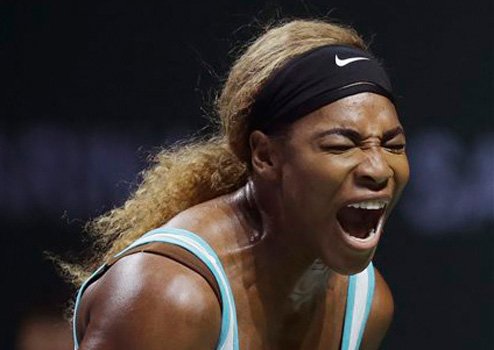 SINGAPORE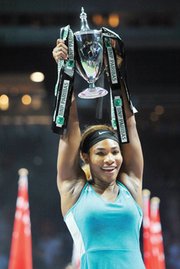 When Serena Williams is healthy, she is still far and away the world's top tennis player.
The hard-hitting American proved it again Sunday when she demolished Romania's Simona Halep 6-3, 6-0 to win the World Tennis Association Finals in Singapore.
Serena avenged her "embarrassing" loss to Halep in the group stage of the season-ending tournament with a ruthless display of power and pinpoint accuracy.
Halep shocked Serena 6-0, 6-2 in the group stage of the elite event. She was unable to maintain that momentum as Serena reminded everyone why she is the No. 1 player in the world.
"I lost to her a couple of days ago so I knew she was capable of playing well," Serena said in a courtside interview. "She started well and I knew I had to play well to beat her, and I did play well."
It was Serena's third successive win in the WTA Finals and fifth overall.
Serena, 33, also has won 18 grand slam singles titles. She also has teamed up with her older sister, Venus, to win 13 grand slams and three Olympic gold medals in doubles.
The odds were stacked against Serena winning in Singapore after she pulled out of two events in China because of a knee injury, then lost to Halep in the group stages.
Serena also pulled out of other tournaments this summer, including a doubles match at Wimbledon in July with a stomach virus.
Her victory in Singapore came two weeks after Russian Tennis Federation President Shamil Tarpishchev apologized for calling Serena and Venus the "Williams brothers."
The WTA took swift action and fined Tarpishchev.