2nd Street Festival this weekend
10/3/2014, 6 a.m.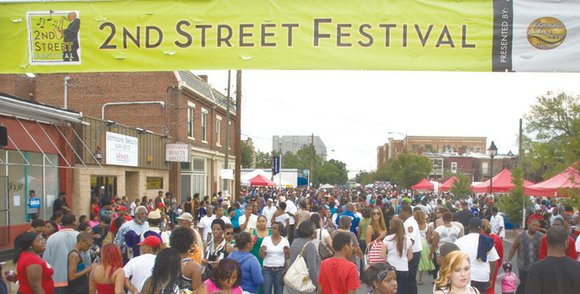 Midnight Star is headed to Richmond to headline the 26th edition of the 2nd Street Festival this weekend.

The six-member R&B band, led by singer Belinda Lipscomb, is best known for such danceable 1980s hits as "Freak-A-Zoid," "Hot Spot," "Slow Jam" and "No Parking on the Dance Floor."
The group will top the array of entertainment at the annual celebration of historic Jackson Ward, once the heart and soul of Richmond's black community and dubbed the "Harlem of the South."
The festive, two-day event is scheduled for this weekend. Times: 11:30 a.m. to 7 p.m. Saturday, Oct. 4, and noon to 6 p.m. Sunday, Oct. 5. Admission is free and open to all.
As always, the festival will sprawl along 2nd Street between Broad and Jackson streets and the side streets.
The festival traditionally attracts more than 35,000 people over the two days when the weather is good — and sunny, fall weather is forecast for this weekend.

Midnight Star is scheduled to perform from 5:30 to 7 p.m. Saturday on the Waverly R. Crawley Main Stage at 2nd and Marshall streets, according to Venture Richmond, the Downtown booster group that presents the festival.

Well-known area performers and groups also will appear, ranging from Ban Caribe and Plunky & Oneness to Larry Bland and the Volunteer Choir, James "Saxsmo" Gates Quartet and Debo Dabney and the Happy Band. Mr. Bland also will introduce his new group, "Promise."

In all, 35 acts are scheduled to appear on the four stages. The festival also will feature a Kidz Zone for children, artists, a marketplace and food vendors. Altria and Dominion are the main sponsors.
Additional details: (804) 788-6466 or venturerichmond.com.