Historical marker highlights First African Baptist Church
10/3/2014, 6 a.m.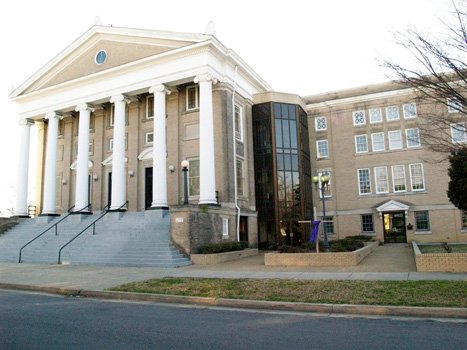 A new state historical marker in Downtown will celebrate the creation of First African Baptist Church.
The marker honoring one of Richmond's oldest black churches will be dedicated 11 a.m. Saturday, Oct. 4, at the original site, the corner of East Broad and College streets on the medical campus of Virginia Commonwealth University. The ceremony will be held in the courtyard behind the building.
Dr. Rodney Waller, pastor of First African Baptist Church, and Dr. James Somerville, pastor of First Baptist Church, will be among the speakers, along with Julie Langan, director of the Virginia Department of Historic Resources, which approved the marker.
First African Baptist grew out of First Baptist, which was established in 1780 and included African-Americans among its members.
In 1841, white members built a new First Baptist Church, allowing freed and enslaved black people to buy the original building and start First African Baptist Church. First African Baptist replaced the building in 1876 and then sold it in the 1950s to move to the church's current home on Hanes Avenue in North Side.