Have your photo ID ready
10/30/2014, 10:59 a.m.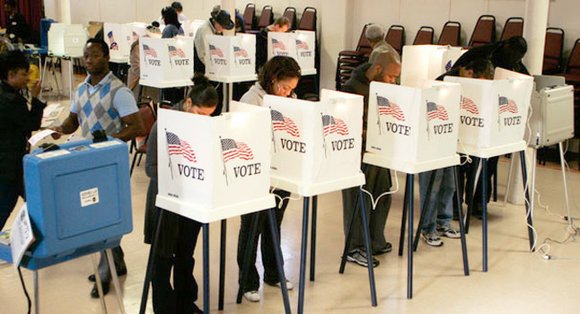 Voters must present a photo ID Tuesday to cast a ballot in the midterm elections.
The new requirement, approved by the General Assembly last year, outlines what types of IDs will be accepted. They are:
• A valid Virginia driver's license;
• A Virginia Department of Motor Vehicles-issued ID;
• A valid U.S. passport;
• A valid employee ID;
• Other government-issued IDs; and
• A valid Virginia college or university ID.
City Registrar Kirk Showalter said voters can get free photo IDs at her office and voter registration offices around the state through Election Day — Tuesday, Nov. 4.
The Richmond registrar's office is on the first floor of City Hall at 900 E. Broad St. in Downtown and can be contacted at (804) 646-5950.
Without a photo ID, Ms. Showalter said, voters will have to cast a provisional ballot and bring a photo ID to the registrar's office by noon next Friday, Nov. 7, to have their vote count.
Ms. Showalter said voters experiencing problems Tuesday should contact the registrar's office in the city or county in which they are registered to vote.
To report any problem or seek help on Election Day, the ACLU of Virginia has set up a local election hotline at (804) 644-8080 and a statewide hotline at (800) 678-9885.
The Democratic Party of Virginia also has set up a voter helpline at (844) 840-2014. The Republican Party of Virginia also has one at (703) 838-7774.
The Central Virginia Chapter of the A. Philip Randolph Institute is offering rides to the polls at (804) 228-1744.