Ticket in N.C. leads to license suspension in Va.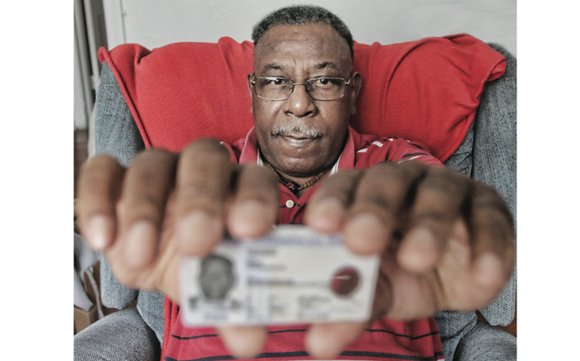 The officer wrote a ticket citing Mr. Dodd for driving 80 mph in a 65 mph zone. "I told him he was lying, and that I would be going to court," Mr. Dodd said.
When he returned to North Carolina for court on Jan. 5, Mr. Dodd said he learned he was expected to pay off his ticket and that he would have to come back again if he wanted to contest the ticket.
"It was too much," Mr. Dodd said. "I am on dialysis. I just didn't have the energy" to return.
So, he was tried in his absence on Jan. 10, but not for speeding. Instead, the charge was reduced from traveling 15 miles over the speed limit to improper equipment. The improper equipment was never specified, and Mr. Dodd claims the charge was as bogus as the speeding charge.
"The car was in perfect condition," he said.
Mr. Dodd was shocked by the cost. According to the Guilford County Traffic Court, which handles traffic offenses in Greensboro, the $283 cost imposed on Mr. Dodd included a mandatory $50 fine for improper equipment, an additional $25 fine imposed by the court and a $20 fee because he did not pay immediately. That accounts for $95 of the bill.
The remaining $188 included a laundry list of fees. Those fees included $127.05 to support the traffic court, a $2.45 fee to support legal aid and a $12 fee to support the magistrate's office.
There also was a $4 fee to support a court phone system; an $18 fee to support the lockup for people with misdemeanors; a $7.50 fee to support pension and benefits funds for law enforcement officers and sheriffs; a $2 fee to support training and certification of officers; a $10 fee to the state; and a $5 arrest fee.

Mr. Dodd never sent in a payment.
North Carolina notified Virginia's DMV about the unpaid ticket a few months later. Mr. Dodd was notified June 3 that his license was suspended.
He expressed relief and gratitude that he'll legally be able to drive again. "This has been a big hardship for me. I'm just glad it's over. One thing is certain: I will not be going back to North Carolina."