VCU enrolls record freshman class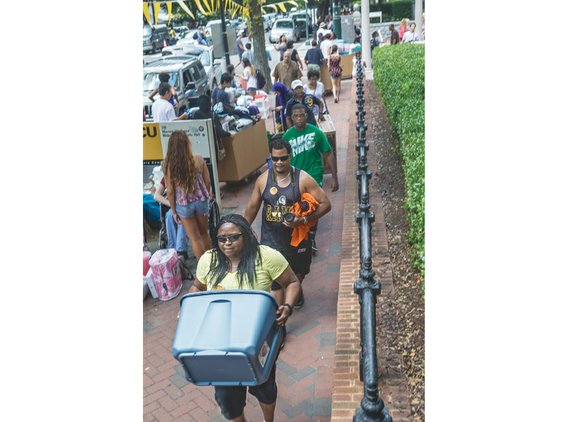 A record 4,050 freshmen started classes this week at Virginia Commonwealth University, with a remarkable 51 percent being African-American, Asian, Latino and other minority students, the school has reported.
The huge influx includes 1,350 first-generation college students whose parents did not attend college, according to the school.
About 90 percent of the new students are from Virginia, including 750 from the Richmond area.
VCU also will enroll 2,125 transfer students, including 1,450 students who hold two-year degrees from community colleges.
The new freshmen will help keep VCU among the state's top five schools by enrollment.
VCU expects to report a total fall enrollment of 31,500 students, or about 340 more students than last year.
In 2014, VCU ranked fourth among public and private universities with 31,163 students. No. 1 in 2014 was Liberty University, which enrolled more than 81,000 students online and on its campus. George Mason University in Northern Virginia was second with 33,791 students, and Virginia Tech was third with 31,224.