Serena wins tuneup for U.S. Open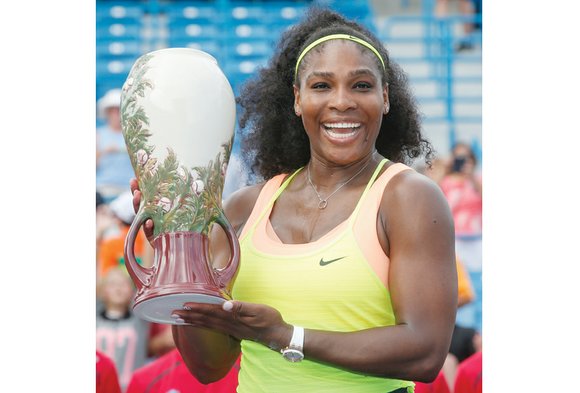 Serena Williams got ready for the U.S. Open with a victory Sunday at the Western & Southern Open Tournament in Cincinnati.
The world's No. 1 player swept past third-seeded Simona Halep 6-3, 7-6 in the final to notch her 69th tour title, moving her and into fifth place on the all-time list.
Next up: The tennis great's bid to win the U.S. Open in New York for the second year in a row and gain a calendar year sweep of the four Grand Slam titles.
Serena, 33, earlier won the other three Grand Slam titles this year — the Australian and French opens and Wimbledon — after winning the U.S. Open in 2014.
She will defend her title at this year's tournament that is scheduled to start Monday, Aug. 31, in New York City and conclude Sunday, Sept. 13.
A win would make Serena the first player to win a calendar year Grand Slam since Steffi Graf in 1988.
If Serena does win, she also would tie Graf's record of 22 Grand Slam singles victories and be just two Grand Slam titles behind the all-time record holder, Margaret Court, who piled up 24.
The Open win would be an early birthday present for Serena, who will turn 34 on Sept. 26.
"I'm so ready for New York," said Serena.