Elizabeth 'Beth' Randolph, 90, granddaughter of Maggie L. Walker
2/19/2015, 2:02 p.m.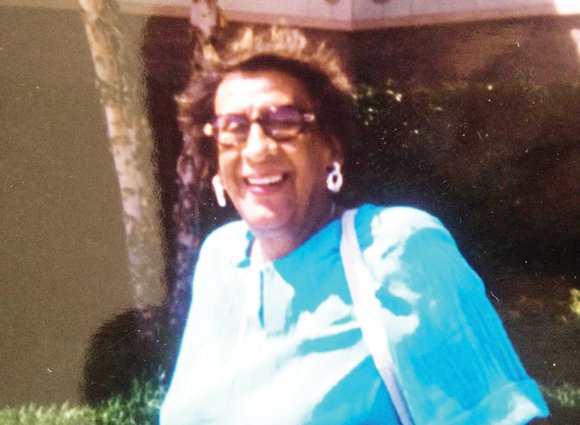 Elizabeth "Beth" Walker Mickens Randolph loved spending time with her trailblazing grandmother, Maggie L. Walker, the first black female founder and president of a bank in America.
Mrs. Walker chartered the St. Luke Penny Savings Bank in Jackson Ward in 1903.
"My mother grew up one block from her grandmother," said Mrs. Randolph's son, Johnny Mickens III, of the family's neighboring homes in Jackson Ward.
"Maggie Walker used to always have her grandchildren around her on special holidays. They also would play piano on Sundays," he said. "And, in those days, she would take them out to Evergreen Cemetery, where they would play and have picnics."
Her son said Mrs. Randolph recalled seeing as a 10 year old her grandmother's body lying in repose in their home after Mrs. Walker's death in 1934. She was buried in Evergreen Cemetery.
The granddaughter shared more than a friendship with her iconic grandmother. They shared a deep faith.
"My mother, also like Maggie Walker, had a close contact with God," Mr. Mickens said. "They were both pretty religious. And my mother would always speak out against injustice any time she saw it."
Like her grandmother, she also was a business pioneer.
Mrs. Randolph was the first African-American to work in the accounting department at Home Beneficial Life Insurance Co. in the late 1950s, her son said.
She worked there for more than 20 years before retiring in 1980, he said.
Mrs. Randolph is being remembered following her death Monday, Feb. 16, 2015, in Richmond. She was 90.
The family is planning a memorial service.
Mrs. Randolph was born Sept. 25, 1924, in Richmond, the youngest of three siblings. She graduated from Armstrong High School, where she played basketball and was a cheerleader.
She later attended Virginia State College (now University), where she studied physical education.
She met her future husband, Johnny Mickens Jr., while in college. They were married for three years until they divorced.