Housing group acquires Church Hill property for project
6/24/2015, 2:13 a.m.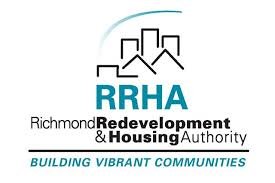 A former church social services center known as Citadel of Hope is to be the centerpiece for a new affordable housing development in Church Hill.
The Richmond Better Housing Coalition last year quietly acquired the building at 2230 Venable St. for $300,000 from the nearby Temple of Judah led by Bishop Melvin Williams Jr.
Greta Harris, president and CEO of the housing coalition, said the purchase is part of the group's plans to buy up and transform the block at Venable and Tulip streets into new homes and apartments.
The nonprofit housing coalition also has purchased a vacant retail store and two other properties within the block as it moves ahead with its plans, city property records show.
Ms. Harris said the group plans to use $3 million it raised in a recent capital campaign to help fuel the project. However, it could take several years for the development to move from the drawing board to fruition.
The Citadel of Hope is the major building in the block. Bishop Williams dubbed the building Citadel of Hope in using it as a social services and outreach center for his church. It has been vacant since a fire damaged much of the interior a few years ago.