Pope weighs in on weapons, climate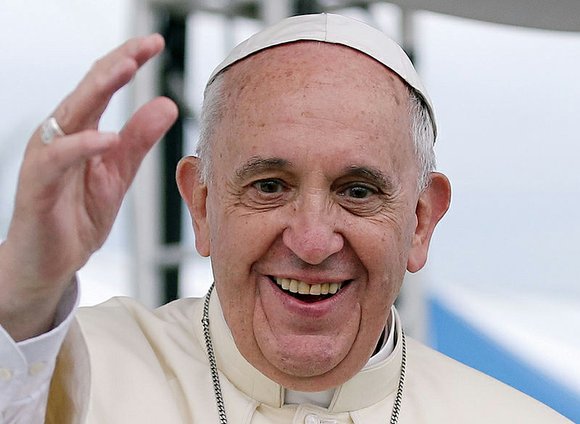 People who manufacture weapons or invest in weapons industries are hypocrites if they call themselves Christians, Pope Francis said earlier this week.
The pope issued his toughest condemnation to date of the weapons industry at a rally Sunday of thousands of young people at the end of the first day of his trip to the Italian city of Turin.
"If you trust only men, you have lost," he told the young people in a long, rambling talk about war, trust and politics after putting aside his prepared address.
"It makes me think of ... people, managers, businessmen who call themselves Christians and they manufacture weapons. That leads to a bit of distrust, doesn't it?" he said to applause.
He also criticized those who invest in weapons industries, saying "duplicity is the currency of today ... they say one thing and do another."
It was the second time in a week that the religious leader's views have gained international attention.
On June 19, the pope demanded swift action to save the planet from environmental ruin with an encyclical that plunged the Catholic Church into political controversy over climate change.
In the first papal document dedicated to the environment, he called for "decisive action, here and now," to stop environmental degradation and global warming, squarely backing scientists who say it is mostly man-made.
In the encyclical "Laudato Si (Praise Be), On the Care of Our Common Home," Pope Francis advocated a change of lifestyle in rich countries steeped in a "throwaway" consumer culture and an end to "obstructionist attitudes" that sometimes put profit before the common good.
He also took on big business, appearing to back "what consumer movements accomplish by boycotting certain products" in order to force companies to respect the environment.
His clarion call to his flock of 1.2 billion Catholics could spur the world's Catholics to lobby policymakers on ecology issues and climate change.