Miss Fields, Mr. Witherspoon wed in sunrise ceremony
11/25/2015, 10:14 p.m.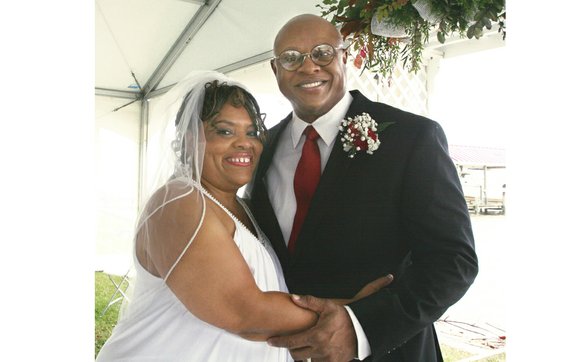 Yolanda Gail Fields and John Wesley Witherspoon are wed.
The couple exchanged vows during a 7 a.m. ceremony Saturday, Sept. 26, at a private waterfront residence in Dunnsville.
Pastor Gwendolyn G. Young of The Lord's Healing Church in Chesterfield and the Rev. Robert Murray, pastor of First Baptist Church-Bute Street of Norfolk, officiated.
The nuptials were followed by a reception.
The bride is the daughter of Floyd and Barbara Fields of Richmond. She is a graduate of Hampton University and the University of the District of Columbia, and works as a speech-language pathologist for Speak Like Me Inc.        
The groom is the son of Barbara Jean Witherspoon and the late Johnny Witherspoon of Smithfield, N.C. The groom served 20 years with the Air Force, where he obtained a degree in radiologic technology. He is a traveling registered diagnostic medical sonographer.
Following a honeymoon in Antigua, the couple will reside in Chesterfield County.