Tennisbums to go to nationals
10/2/2015, 9:17 p.m.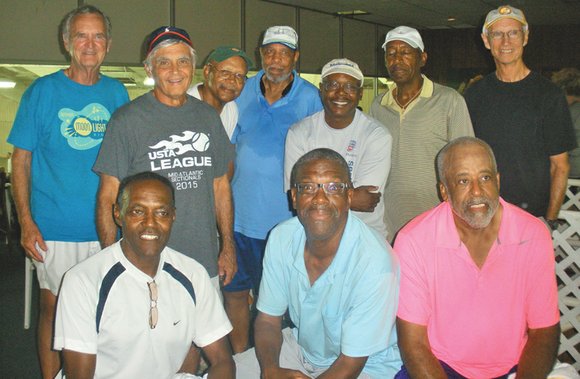 The Richmond Tennisbums will carry the Virginia banner into national doubles competition for tennis players age 65 and over.

The 11-member team swept its age division in the U.S. Tennis Association's Mid-Atlantic regional last month to gain entry into the USTA national competition set for April 2016 in Surprise, Ariz., a suburb of Phoenix.
Formed two years ago and based at Byrd Park, the Tennisbums captured the regional title by beating four teams Sept. 10 at the Huntington Park Tennis Center in Newport News.
The two oldest members are Guy Chance, 80, and Sa'ad El-Amin, 75. The other players range in age from 65 to 72.
The team has enjoyed local success, running up an 11-1 record against six other senior teams based at private clubs in the Richmond area, ACAC Fitness and Wellness, the Country Club of Virginia, the Dominion Club, the Midlothian Athletic Club, the Raintree Swim and Racquet Club and the Westwood Club.