City Park Church to hold first service Nov. 1
10/30/2015, 8:46 p.m.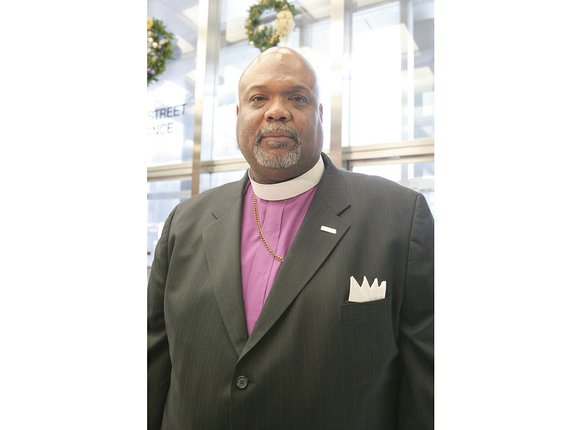 The Rev. Joe Ellison is returning to his ministerial roots.
For 16 years, he drew praise and won community honors for ministering to people in the Essex Village Apartments and surrounding neighborhoods in Eastern Henrico County through his church and day care.
From 1995 through 2011, he led the Essex Village Community Church.
He closed the church to do political consulting work. Most recently, he served as the Virginia Republican Party's state director of African-American engagement. He also worked as a chaplain at Richmond International Raceway.
Now, Rev. Ellison, 53, is opening a new church about a mile from the Essex Village Apartments.
"I'm giving up politics and going back to full-time ministry," he said.
He's starting the City Park Church that will meet at Laburnum Elementary School, 500 Meriwether Ave. The church will operate under the umbrella of Essex Village Ministries, Rev. Ellison said.
The church is scheduled to hold its first service 11 a.m. Sunday, Nov. 1. Henrico Commonwealth's Attorney Shannon Taylor is scheduled to speak on domestic violence at the service.
Rev. Ellison said the church also is partnering with Laburnum Elementary's PTA and Principal Nicole M. Henderson to provide free breakfast and mentoring services at the school for children 9 a.m. Saturdays, Rev. Ellison said.
Rev. Ellison also said the church will host a family night once a month at the school.
The church is hosting a community fish fry from 11 a.m. to 2 p.m. Saturday, Oct. 31, at Laburnum Elementary. A portion of the proceeds will be donated to the school, Rev. Ellison said.
Details on the fish fry: (804) 937-1356.