Ms. Jones, Col. Singleton say, 'I do'
9/25/2015, 6:47 a.m.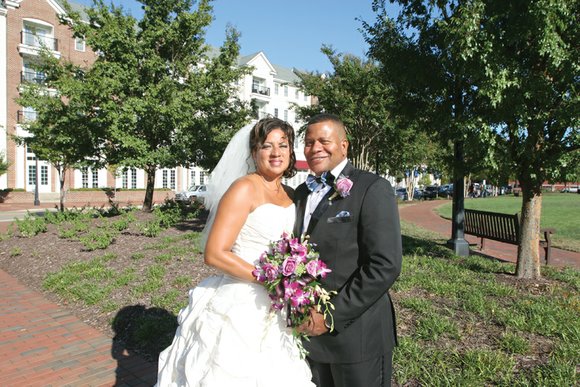 Sandra Jones and Col. Terence Singleton are newlyweds.
The couple married Saturday, Sept. 19, at New Zion Baptist Church in Williamsburg. The church's pastor, the Rev. Robert A. Whitehead Sr., officiated, along with the Rev. Vernon J. Hurte, pastor of New Light Baptist Church in Richmond.
A reception followed in Williamsburg.
The bride is the daughter of Garland and Linda Jones of Rocky Mount, N.C. Originally from Orange, N.J., and a graduate of Rutgers University, she keeps Metro Richmond informed as a reporter for WTVR-TV/CBS 6.
A native of Petersburg, the groom is the son of Paul and Anne Singleton and earned a degree from Hampton University. He works as a program analyst for the U.S. Army and serves as a colonel in the U.S. Army Reserve.
Following a honeymoon in Turks and Caicos Islands, the couple will continue to reside in Midlothian.