Contractor Wilbur J. Dyer III dies at 57
4/22/2016, 6:05 a.m.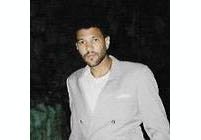 Wilbur J. Dyer III had a deep-rooted entrepreneurial spirit.
And he also loved to construct and build.
With those attributes, Mr. Dyer carried on the proud legacy of his family as a third generation construction contractor and business owner.
He followed in the footsteps of his father and grandfather when he went to work for his father at Dyer Construction Co. at age 14. He assumed the company's leadership post after his father died in 1987.
With the help of his mother, Wilnette Dyer, an established real estate broker, Mr. Dyer continued his work in construction trades and later renamed the company Quantum Development, located in North Side.
Mr. Dyer is being remembered following his death Monday, April 11, 2016. He was 57.
Family and friends celebrated his life at his funeral Monday, April 18, at Fifth Baptist Church in the West End.
Mr. Dyer was born in Richmond Oct. 27, 1958, the older of two children. He attended Richmond Public Schools and played basketball at Thomas Jefferson High School before graduating in 1977.
As a young man, he joined Christ Ascension Episcopal Church, where he served as an acolyte.
He earned a degree in architectural engineering from North Carolina A&T State University in 1982, then went to work in the family business.
He is survived by a son, Nikos Dyer; a daughter, Renee Dyer; his mother, Wilnette Dyer; one brother, Brian Dyer; a fiancée, Dr. Jennifer China; and a host of relatives and friends.