'Me and Mrs. Jones' singer Billy Paul dies at 80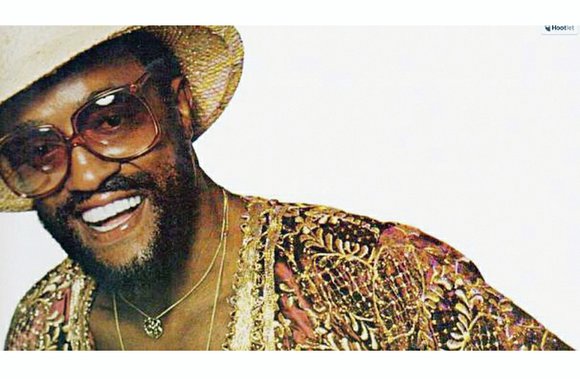 Associated Press
NEW YORK
Billy Paul, a jazz and soul singer best known for the No. 1 hit ballad and "Philadelphia Soul" classic "Me and Mrs. Jones," died Sunday, April 24, 2016.
Mr. Paul, whose career spanned more than 60 years, died at his home in Blackwood, N.J., his co-manager, Beverly Gay, told The Associated Press. Mr. Paul, 80, had been diagnosed recently with pancreatic cancer, Ms. Gay said.
Known for his beard and large glasses, Mr. Paul was one of many singers who found success with the writing and producing team of Kenneth Gamble and Leon Huff, whose Philadelphia International Records also released music by The O'Jays, Harold Melvin & the Blue Notes and Lou Rawls.
"Me and Mrs. Jones" was an extramarital confession and a characteristic Gamble and Huff production, setting Mr. Paul's thick tenor against a lush and sensuous arrangement. Mr. Paul, however, was married to the same woman for decades.
The song was one of the top singles of 1972 and brought Mr. Paul a Grammy the following year for best male rhythm and blues performance, with runners-up including Ray Charles and Curtis Mayfield. Mr. Paul remained identified with the song for the rest of his life.
Mr. Paul continued to perform live until he fell ill. His manager said he had been lining up numerous appearances at the time of his death. Among his favorites in concert was a cover of Prince's "Purple Rain."
He was born Paul Williams, but later agreed to his manager's suggestion that he change his name to Billy Paul to avoid confusion with songwriter Paul Williams and other musicians with the same name.
A Philadelphia native, he sang much his life, performing with such jazz stars as Charlie Parker and Dinah Washington and being featured on a handful of singles while still in his teens.
Mr. Paul was drafted into the military in his early 20s, and found himself on the same base in Germany with a couple of famous show business names, Elvis Presley and Gary Crosby, Bing Crosby's son.
"We said we're going to start a band, so we didn't have to do any hard work in the service," he told bluesandsoul.com in 2015. "We tried to get Elvis to join but he wanted to be a Jeep driver. So me and Gary Crosby, we started it and called ourselves the Jazz Blues Symphony Band."
By the mid-1960s, the Beatles had inspired him to incorporate more rhythm and blues into his singing and he had found a new home for his recordings after meeting Mr. Gamble at a Philadelphia music shop. His early albums with Gamble and Huff, including "Ebony Woman" and "Going East," sold modestly, before "Me and Mrs. Jones" briefly made him a superstar.
Mr. Paul faced numerous obstacles following his biggest hit. Radio stations resisted his more socially conscious follow-up song, "Am I Black Enough for You" and many people objected to the explicit "Let's Make a Baby."
Years later, Mr. Paul sued Gamble and Huff and other industry officials over unpaid royalties and was awarded $500,000 by a Los Angeles jury in 2003.
Mr. Paul is survived by his wife, Blanche Williams, with whom he had two children.