Rodney Sledge, former standout at George Wythe, dead at 41
4/29/2016, 7:34 a.m.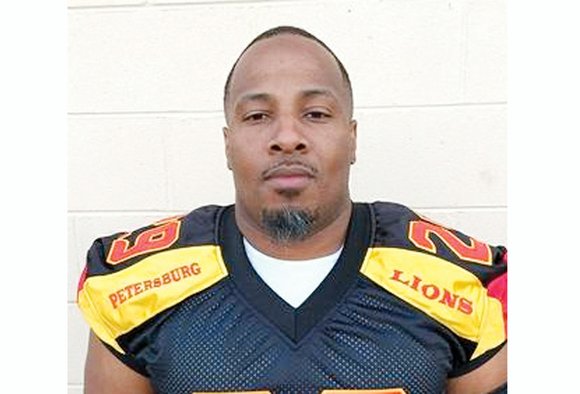 Longtime football standout Rodney Alan Sledge, nicknamed "Percy," died Monday, April 18, 2016, from injuries suffered in a March 29 automobile ac- cident on Interstate 95 in Chesterfield County. He was 41.
Mr. Sledge starred in football at George Wythe High School and became a legend on the area semipro circuit.
His remarkable strength, quickness and
knowledge of the sport allowed him play virtually any position on the field, from quarterback to down lineman. He was a fan favorite and highly popular among his teammates.
Mr. Sledge played many seasons with the Virginia Ravens under Coach Hal Lockhart, who nicknamed him "Percy" after singer Percy Sledge, famous for the 1966 hit "When a Man Loves a Woman."
Within the last year, the affable Mr. Sledge commented on his nickname: "No one anymore knows who Percy Sledge is. There's a better chance they've heard of Sister Sledge," he said with a laugh while working at American Family Fitness at Swift Creek.
Mr. Sledge also played with the Richmond Raiders Arena League team and most recently with the Petersburg Lions.
A memorial service was held Saturday, April 23, at Metropolitan African American Baptist Church in South Richmond.
He is survived by his father, James Fleming; his mother, Claudia Sledge; brothers, Aram Goodman, Wendell Fleming and James Aaron Fleming; his girlfriend, Dionna Diggs; and children, Rodney Jr., Robyn, Reva, Ryland and Ryan.