School Board member hosts 8th Annual Back-to-School Rally Saturday at MLK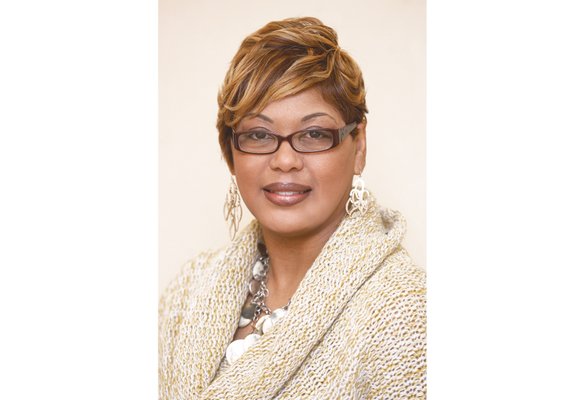 Shonda Harris-Muhammed once again is seeking to help cash-strapped parents in Richmond ensure their children will start school in early September with the supplies they need.
This weekend, the 6th District School Board member will host what is now the largest free distribution of backpacks, notebooks, paper, pens, pencils and other needed items for low-income students in Richmond Public Schools.
The event also will include a supply giveaway for city teachers.
The event: The 8th Annual Back-to-School Rally that Ms. Harris-Muhammed will orchestrate Aug. 6 at Martin Luther King Jr. Middle School, 1000 Mosby St.
It's a project Ms. Harris-Muhammed takes on in concert with her nonprofit, the Northside Coalition for Children, the Richmond Police Department, area businesses and a host of school and community volunteers.

The event will offer Richmond teachers with employee identification free supplies from 9 to 10 a.m., Ms. Harris-Muhammed said, including pencils, sharpeners, staplers and staples, tissues, hand sanitizer, copy paper and other useful items.

Then from 10 a.m. to 2 p.m., family members with I.D. or other proof of Richmond residency can bring their students to receive backpacks stuffed with supplies.
There also will be games, music, free food and seminars on topics like cyber-bullying, Ms. Harris-Muhammed said. Barbers also will provide free haircuts, she said.
Ms. Harris-Muhammed hopes to match last year when 2,825 elementary and secondary students received backpacks and school supplies.
"This is important," Ms. Harris-Muhammed said. "Students need to begin school with the tools to be successful. We're providing them with enough to last for several months."
While other such events have come and gone through the years, Ms. Harris-Muhammed has kept this one going. She started seeking donations and other items months ago.
She said she is motivated because of her personal experience. She said her mother, a single mom, could not afford much, and she remembers feeling odd when she went back to school because "of not having the stuff that I needed. Other students had backpacks with their names on them, but I had very little."
Ms. Harris-Muhammed said those memories flooded back in 2008 when she learned that a family with three children who lived near her would start school without new clothes or supplies.
She rallied neighbors to provide for those children. The next year, she founded the Northside Coalition for Children and held a rally to collect and distribute supplies to more children.
"It has grown from there," she said.
She praises companies such as Walmart and Staples, as well hundreds of individuals, who contribute.
She has collected about 1,200 backpacks and expects hundreds more to arrive this week.
"There's usually a last-minute flood," she said.
The rally, she said, wouldn't be possible without community support, including schoolteachers and administrators, police officers and more than 100 youths and adults who stuff the backpacks with supplies. That job, she said, will be done 6 to 9 p.m. Thursday, Aug. 4, in the cafeteria at MLK Middle School, where she said volunteers are welcome.
Details: Ms. Harris-Muhammed, (804) 908-4590, or SMuhamme@richmond.k12.va.us.