Crusading journalist George E. Curry dies at 69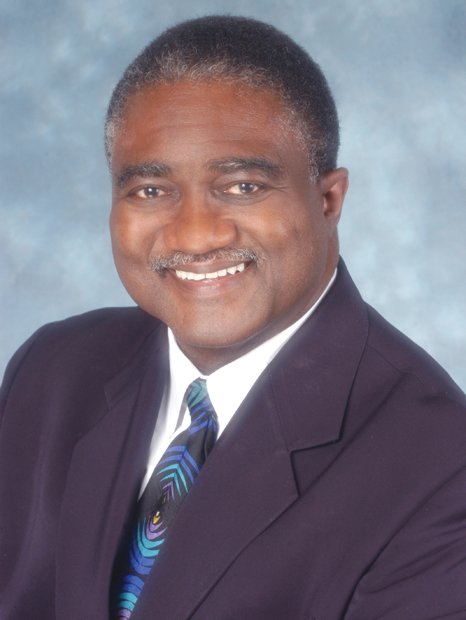 George E. Curry, a pioneering journalist and publisher whose civil rights advocacy helped free a Henrico County woman from federal prison while calling national attention to the disparity in federal drug sentences for African-Americans, died Saturday, Aug. 20, 2016, at a Takoma Park, Md., hospital.
Mr. Curry, 69, of Laurel, Md., was taken to the emergency room at Washington Adventist Hospital where he died, his sister, Charlotte Curry Purvis, said Sunday.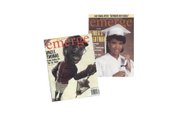 A syndicated columnist, Mr. Curry distributed his work and the columns of other African-American writers and leaders most recently through his company, George Curry Media. Their work was published by hundreds of black-owned newspapers across the country, including the Richmond Free Press.
A native of Tuscaloosa, Ala. Mr. Curry embarked on an illustrious journalism career after graduating from Knoxville College in Tennessee in 1970. He worked for Sports Illustrated, and the St. Louis Post-Dispatch before covering national issues as the New York bureau chief for the Chicago Tribune.
Mr. Curry is perhaps best know for his visionary work as editor-in-chief, both for the former Emerge magazine and later for the National Newspaper Publishers Association News Wire.
The news wire provided stories of national importance to the NNPA's more than 200 members of African-American-owned publications. He led the news wire from 2000 to 2007, and again from 2012 until last year.
Emerge, a monthly news magazine founded in 1989, reached a peak circulation of more than 160,000 after Mr. Curry took the helm in 1993.
The magazine drew national attention for taking on the tough issues important to the African-American community. Articles headlined "Betrayed" and, later, "Uncle Thomas: Lawn Jockey of the Far Right" skewered U.S. Supreme Court Justice Clarence Thomas, pointing to multiple examples of how his rulings on the nation's highest court consistently turned back the clock on civil rights gains and went against minorities. Both editions had controversial covers, showing Justice Thomas with an Aunt Jemima-styled handkerchief head and as a lawn jockey holding a lantern.
The magazine's greatest impact came in a May 1996 cover article, "Kemba's Nightmare," about Kemba Smith of Henrico County, a 22-year-old Hampton University student who was sentenced to a mandatory 24½ years in prison in 1994 for her role in a drug ring despite being a first-time, nonviolent offender.
The article brought national attention to the problem of mandatory sentencing and the disparate treatment of African-Americans in drug cases. Mr. Curry's continued pursuit of the issue in Emerge led to President Clinton commuting Ms. Smith's sentence in 2000.
Since her release, the married mother of two finished Virginia Union University and heads a foundation she created to advocate for sentencing reform. An article published in the April 7-9 edition of the Free Press detailed Ms. Smith's meeting in March with President Obama and his top advisers at the White House.

"The reality was George took a gamble on me — to publish my story, the story of a young black girl who was sentenced to 24.5 years in federal prison," Ms. Smith told the Free Press on Tuesday. "This was during a time that very few publications talked about the war on drugs and its impact on people of color.