Trump changes course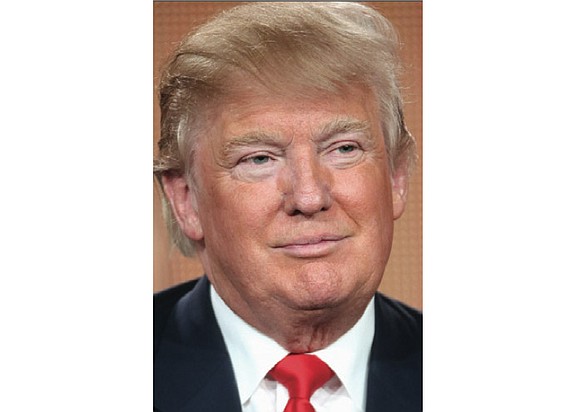 President-elect Donald Trump vowed on Wednesday to step back from running his global business empire to avoid conflicts of interest, as concern over his dual role mounts ahead of the Republican's inauguration on Jan. 20.
Mr. Trump, a real estate magnate who owns hotels and golf resorts from Panama to Scotland, said he will spell out at a Dec. 15 news conference how he will separate himself "in total" from his worldwide business holdings, which include a winery, modeling agency and a range of other businesses.
His company, the Trump Organization, previously said it was looking at new business structures with the goal of transferring control of his portfolio to Donald Trump Jr., Ivanka Trump and Eric Trump — three of his adult children who are involved with the company.
His children also are on the executive committee of his White House transition team.
Mr. Trump gave few details in a series of early morning tweets on Wednesday, but said "legal documents are being crafted which take me completely out of business operations" and noted his children will attend the news conference.
A brand name around the globe, Mr. Trump previously argued that he did not need to separate himself from the Trump Organization, which includes a hotel down the street from the White House, a Manhattan tower where he lives and is running his transition to office, and a New Jersey golf course where he interviewed cabinet candidates earlier this month.
Mr. Trump said on Wednesday he is not required by law to alter his relationship with his business, but added: "I feel it is visually important, as president, to in no way have a conflict of interest with my various businesses."
As the Republican heads toward taking over the White House from President Obama, scrutiny of potential conflicts has grown.
Mr. Trump's businesswoman daughter Ivanka joined her father's telephone call with Argentine President Mauricio Macri earlier this month and attended a meeting with Japanese Prime Minister Shinzo Abe, raising questions of possible conflicts of interest.
Rules on conflict of interest for executive branch employees do not apply to the president, but Mr. Trump will be bound by bribery laws, disclosure requirements and a section of the U.S. Constitution that prohibits elected officials from taking gifts from foreign governments.
Also on Wednesday, Green Party presidential candidate Jill Stein requested a multimillion-dollar full hand recount of Michigan's presidential vote, making it the third state narrowly won by Republican Donald Trump where she wants another look at the results.
Dr. Stein earlier asked for recounts of the votes in Pennsylvania and Wisconsin, although Mr. Trump's victory is highly unlikely to be reversed in any of the states.
While the election results show that Democratic candidate Hillary Clinton won the popular vote by more 2 million votes, Mr. Trump has won more than the 270 Electoral College votes needed to become the nation's 45th president.
However, he claimed on Twitter early Sunday that he "won the popular vote if you deduct the millions of people who voted illegally." He went on to claim, with no evidence presented, that there was "serious voter fraud in Virginia, New Hampshire and California."