Prosecutor vows to retry S.C. ex-officer after mistrial in death of motorist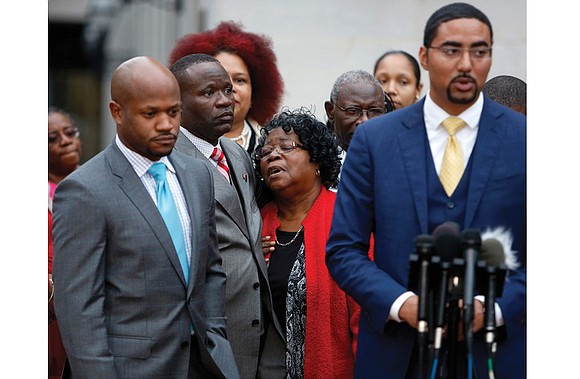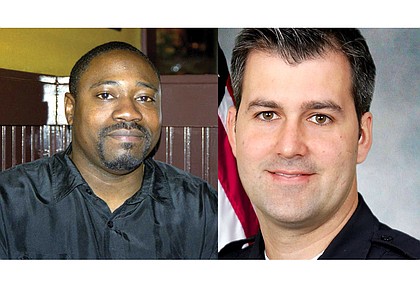 A South Carolina prosecutor said she would retry the former South Carolina police officer, a white man, who shot and killed a black motorist as he ran during an April 2015 traffic stop.
Judge Clifton Newman declared a mistrial Monday in the highly publicized case after jurors weighing a murder charge against former North Charleston patrolman Michael Slager, 35, said they were deadlocked.
A bystander's cell phone recorded Mr. Slager firing eight times at the back of Walter Scott, 50, as he fled the traffic stop.
The video helped make Mr. Slager a national symbol for a wave of police killings of black men in cities including New York, Baltimore and Ferguson, Mo. The hung jury fueled fresh debate about racial bias in law enforcement and the U.S. justice system.
"Despite our best efforts, we have been unable to come to a unanimous verdict," jurors said in a note on Monday, their fourth day of deliberations after four weeks of testimony in a Charleston courtroom.
Prosecutor Scarlett Wilson, who left the courtroom with tears in her eyes, later said in a statement her office would retry Mr. Slager.
"Justice will be had," Scott family lawyer Justin Bamberg told reporters afterward. "I don't think there's a soul in the world who thinks that what Michael Slager did is OK."
Judy Scott, mother of the Coast Guard veteran, told reporters the fight is not over.
"Today I am not sad," she said. "I know that justice will be served," she said, noting the likelihood of a civil lawsuit against Mr. Slager and possible federal charges. Tears welled in her eyes as she spoke and invoked Jesus' name and shouted "Hallelujah!" several times.
Mr. Slager and his lawyers left the courthouse without commenting.
Only about a third of at least 78 police officers across the United States charged with murder or manslaughter from an on-duty shooting since 2005 have been convicted, according to data collected by Philip Stinson, an associate professor of criminal justice at Bowling Green State University in Ohio. About half of those convicted pleaded guilty.
Mr. Slager, who testified during his trial, told the jury of 11 white people and one black man how he felt "total fear" before shooting Mr. Scott, hitting him with five bullets.
Mr. Slager had pulled Mr. Scott over for a broken brake light. He said the motorist ran and refused orders to stop, then grabbed the patrolman's Taser during a scuffle.
Prosecutors said Mr. Scott, who was unarmed, fled because he was behind on child support payments and feared arrest. They accused Mr. Slager of altering the crime scene by moving the Taser closer to the handcuffed body so he could claim Mr. Scott had taken it.
Jurors first indicated they were deadlocked last Friday. At the time, they said one member was holding out against a conviction, although they did not indicate whether the rest of the panel was settled on finding Mr. Slager guilty of murder or a lesser charge of voluntary manslaughter.
After resuming deliberations Monday, they sent another note that said the majority of jurors were undecided and then requested explanation of legal terms critical to the case, such as malice and self-defense.
Judge Newman provided further guidance, but it did not result in the panel reaching a consensus. All 12 jurors would have to come to a unanimous decision on a charge for the jury to deliver a verdict.