Maggie Walker among local schools receiving an NFL Golden Football
Fred Jeter | 2/5/2016, 12:41 p.m.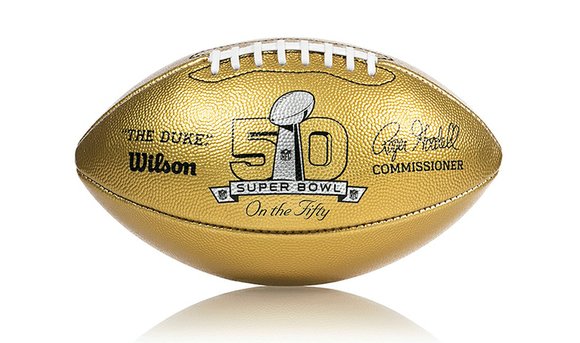 The former Maggie L. Walker High School has been awarded an NFL Golden Football for being among the high schools that contributed to the first 49 years of Super Bowls.
Willie Lanier, a member of the Maggie L. Walker Class of 1963, helped the Kansas City Chiefs defeat the Minnesota Vikings 23-7 in Super Bowl IV on Jan. 11, 1970, in New Orleans.
From Walker, Lanier went on to star at Morgan State University in Baltimore before embarking on a Hall of Fame career with the Chiefs.
Maggie Walker, under Coach Fred "Cannonball Cooper" and Lou Anderson, was a football powerhouse until 1979, when it merged with John Marshall to form the Marshall-Walker Complex.
The building on Lombardy Street is now home to the Maggie Walker Governor's School and is a regional school for the gifted. The school no longer fields a football team but maintains its original mascot, the Green Dragons.
According to CBS Sports.com, Golden Footballs are being sent to high schools of every player or coach who was on an active Super Bowl roster.
"As we mark our 50th Super Bowl, we are celebrating the players and coaches of the past 49 Super Bowls and their high schools that have impacted the game," said NFL Commissioner Roger Goodell.
More than 2,000 high schools will be recognized, Goodell said.
Other local high schools to receive Golden Footballs and their Super Bowl connection:
Russell Wilson, Collegiate School: Wilson played quarterback for the Seattle Seahawks during the team's victory over Denver in 2014 and its loss to New England in 2015.
Jamie Sharper and Darren Sharper, Hermitage High School: Linebacker Jamie helped Baltimore to its 34-7 win over the New York Giants in Super Bowl XXXV in 2001. Darren, a defensive back, helped New Orleans defeat Indianapolis 31-17 in Super Bowl XLIV in 2010.
James Farrior, Matoaca High School: James starred at linebacker in Pittsburgh's win over Seattle in Super Bowl XL in 2006 and in the Steelers' victory over Arizona in Super Bowl XLIII in 2009.
Damien Woody, Patrick Henry High School in Ashland: Damien was a center for New England's Super Bowl XXXVI win in 2002 over St. Louis and the win over Carolina in Super Bowl XXXVIII.
William Henderson, Thomas Dale High School: William was the blocking back for Brett Favre in Green Bay's win over New England in Super Bowl XXXI in 1997.
Michael Robinson, Varina High School: Michael was a backfield teammate of Wilson in Seattle's win over Denver in Super Bowl XLVIII.
At least one area school, Virginia Randolph, fell through the cracks.
Cornelius Johnson played offensive guard for the Baltimore Colts in the team's victory over Dallas in Super Bowl V in 1971. Johnson graduated from Virginia Randolph, the school for African-American students in Henrico County during segregation prior to 1969. He later went to Virginia Union University and then played for the Colts, where he lined up with Hall of Famers Johnny Unitas and John Mackey.
Virginia Randolph is now called the Academy at Virginia Randolph. It provides career and technical training as part of Henrico County Public Schools.