Petersburg's Jesse Vaughan wins 28th Emmy Award
7/2/2016, 12:16 a.m.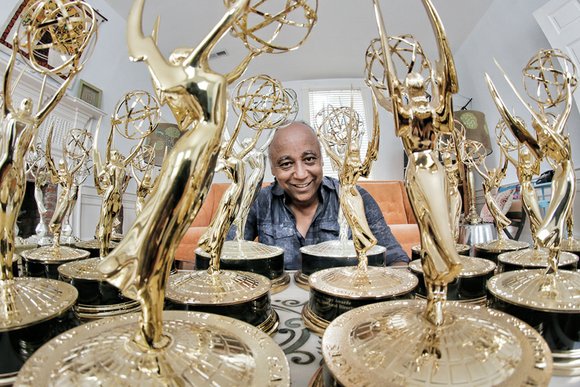 Jesse Vaughan, the award-winning television and film director and producer, has done it again — this time nabbing a regional Emmy Award for his look at food deserts.
Mr. Vaughan, director of the Advance Creative Services Group at Virginia State University, received the award in the Public/Current/Community Affairs Program/Special category for "Living In A Food Desert, Part 1," a documentary prepared for VSU's College of Agriculture released in 2015.
Food deserts are areas, usually impoverished, devoid of grocery stores that sell fresh fruit, vegetables and other healthy foods. The film looks at how people who live in food deserts throughout Virginia access fresh food, Mr. Vaughan said.
This is Mr. Vaughan's 28th Emmy; he has been nominated for 44. Among his wins are two national Emmys for his work on the "NBC Sports Barcelona Olympics" and "The World Track and Field Games" in Tokyo.
He shares the newest award with the documentary's producer/videographer, Cedric Owens.
The award was presented last Saturday in Baltimore during the National Academy of Television Arts and Sciences' National Capital Chesapeake Bay competition.
Despite this being Mr. Vaughan's 14th Emmy win since 2012, he said he is "always surprised to win in what is a very competitive process."
Mr. Vaughan grew up in Richmond and briefly worked as a news director for WTVR-CBS before joining NBC, and later directing the sketch comedy series "In Living Color," music documentaries for MTV Networks and the 2002 sports romantic comedy, "Juwanna Mann."
His latest feature film, "The Last Punch," about Muhammad Ali's last fight in 1981 in Nassau, Bahamas, is expected to be widely released later this year.