Study shows some children don't visit doctors despite having insurance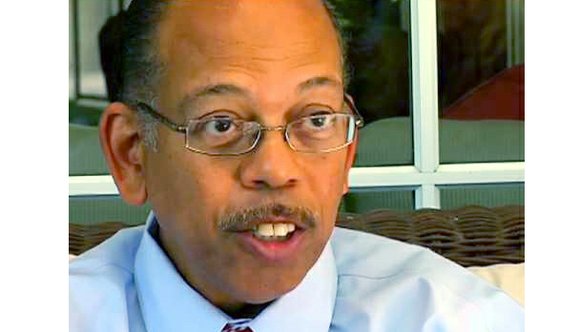 A majority of Richmond children from low-income families apparently are not getting annual checkups from doctors, even though the children have health insurance through Medicaid or other programs that would cover the cost.
The result: Many youngsters are dogged by obesity or other treatable physical and mental health problems that are never dealt with, disrupting their education and well-being.
That finding emerges from an East End pilot program led by a Richmond pediatrician, Dr. Joseph W. Boatwright III, and the former coordinator of an East End health outreach program, Dr. Richard Seely, who has a doctorate in business administration.
Their findings take on more significance as the city prepares to join the Invest Health initiative, which seeks to bring together public and private health entities to address health issues.
Dr. Seely said that until this study, he had no idea that so many children were not going to the doctor for yearly physicals. He said that also often applies to dental care.
He thought he knew what was going on, having spent six years developing cooking, exercise and educational programs encouraging healthy behavior that touched 3,000 people a year through partnerships with community groups, churches and health care providers.
However, he said the study showed that such programs just scratch the surface and do not address the health disparities that result in East End residents living shorter lives compared with people in other parts of the city.
Dr. Boatwright and Dr. Seely believe the key to resolving the problem is to work with respected leaders who have relationships with families living in public housing or low-income communities. While many people and groups are working to improve health care, most do not have deep relationships with families where such support is needed.
"Essentially what is needed is a robust community health worker and community leader program that focuses on screening and relies heavily on grassroots support," Dr. Boatwright said.
Dr. Seely said the kind of leaders he is talking about can ensure that children will get to appointments, even if they have to take the children themselves.
He cited Nathaniel Pollard, who leads a sports program called Richmond Kougars that offers co-ed sports in Church Hill. He would round up players and bring them to appointments to make sure they got required physicals.
The physician said that kind of support from community leaders is essential.
"That's the missing piece," Dr. Seely said. "There are plenty of medical resources and programs. But if they do not include individuals who are trusted and respected, the impact will be limited."
He said a large share of the health disparities within Richmond's East End population could be relieved through stronger ties between the medical programs and the people in the communities they target.
The men have created Aloha Health Initiative, a program that incorporates what they have learned. They hope it will be embraced by funders of health care programs.
Essentially, their proposal seeks to link providers with community members who have essential relationships with families who need stronger links to medical and dental services.
During the study, the men worked with students at the Church Hill Academy and participants in Richmond Kougars, which is affiliated with the Amateur Athletic Union.
"At least 80 percent of the students I met did not regularly see the doctor though they were covered by insurance," said Dr. Boatwright.
Many of the children are in households that face challenges, he said. Parents or guardians frequently move because of struggles paying rent. Some adults can't take their children to the doctor because of their work schedules and the possible loss of pay for missing work.
Many of the families also do not have cars or face other transportation challenges to get the doctor assigned by Medicaid to treat the child. Sometimes people who live in the East End are assigned to a doctor in South Side, who is too far away.
Dr. Boatwright said he learned about the situation when he was granted access to health records for the children at the school and in the sports program. Both the school and the Kougars required parents to fill out authorization forms because of federal privacy rules.
He said most of the children had health insurance through Medicaid or the state's FAMIS program, Family Access to Medical Insurance Security, which also covers other low-income groups, including pregnant women.