Environmental rally set for Saturday
3/31/2016, 8:41 p.m.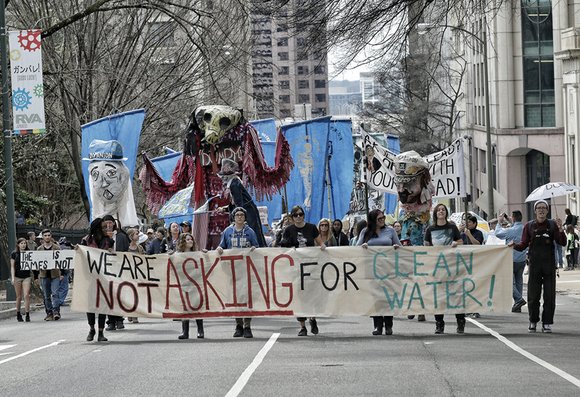 Several environmental groups are organizing "RVA Day of Climate Action," a day of rallies and action on environmental issues, on Saturday, April 2.
The gathering will start at 11 a.m. at the Governor's Mansion at the corner of Governor and Capitol streets, and then march from Capitol Square to Brown's Island, where the rally and events will continue until 1 p.m.
Participating groups are Chesapeake Climate Action Network, Environment Virginia, New Virginia Majority, Virginia Student Environmental Coalition, the Virginia Chapter of the Sierra Club, Virginia League of Conservation Voters and Appalachian Voices.
For more information: Kendyl Crawford at (804) 476-4228 or kendyl.crawford@sierraclub.org.