Delta Air Lines snubs black women physicians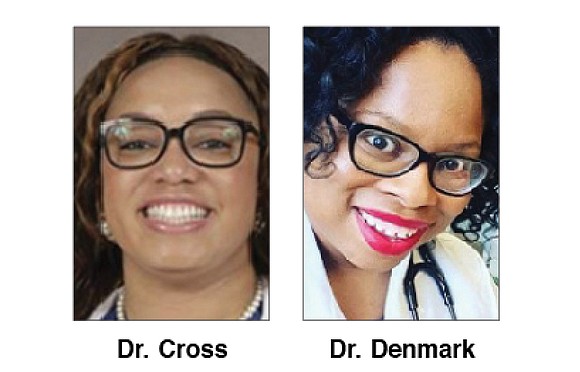 When Tamika Cross tried to help another passenger in distress on a recent Delta Air Lines flight, she said she was dismissed by a flight attendant who doubted that the black woman was actually a physician.
Dr. Cross, an OB-GYN based in Houston, chronicled the incident on Facebook on Oct. 9. The post has since gone viral, with more than 15,000 comments, and sparked the Twitter hashtag #whatadoctorlookslike.
The incident highlights the daily slights felt by many black women because of their race and gender, despite their accomplishments.
"I'm sure many of my fellow young, corporate America working women of color can all understand my frustration when I say I'm sick of being disrespected," Dr. Cross wrote in her post.
Before the situation could blow over, a second report surfaced last Sunday about a similar incident on a separate Delta Air Lines flight.
According to YAHOO! News, Dr. Ashley Denmark, D.O., who hails from South Carolina, was on a flight from Seattle to Hawaii. The trip, to attend a good friend's wedding, was intended as a bit of a rest and relaxation period for the busy doctor, wife, and mother of two.
As soon as she heard there was a traveler in need of medical assistance, though, Dr. Denmark got up and made her presence known.
That's when everything went awry. Dr. Denmark shared her story on her website:
"As I settled in to watch a movie and read a book, about 1 hour into our flight over the intercom, a flight attendant requested a doctor or nurse to report to front of cabin to assist a passenger. When duty calls it calls — even if you are 30,000 feet in air…"
She continued on social media: "The flight attendant didn't believe I was a doctor and told me to have a seat while two nurses provided medical care to the passenger."
Delta Air Lines said in a statement about the situation with Dr. Cross: "We are troubled by any accusations of discrimination and take them very seriously. The experience Dr. Cross has described is not reflective of Delta's culture or of the values our employees live out every day."
The Atlanta-based airline said it has reached out to Dr. Cross and other passengers from the flight and is investigating the incident. The airline never apologized to Dr. Cross in the statement.
There also is no word on whether the airline will launch a probe into Dr. Denmark's complaint.
A report by the Washington Post points to the phenomenon of "implicit bias" as the culprit.
"Overt bias certainly exists, but there is also a growing body of scientific literature that's revealing an even more uncomfortable truth," according to the article. "Deep-seated unconscious biases help steer our thinking and behavior — even when we don't realize it."
Dr. Cross' post immediately resonated with Sandra Ford, a pediatrician and director of public health in DeKalb County, Ga.
"It's infuriating," Dr. Ford said. "Medical school is your life. It takes up so much of your time, your money, your energy. To have somebody discount all of that hard work based on the fact that you're a female of color ... it's the most insulting thing."