'Prescription Drug Take-Back Day' Oct. 22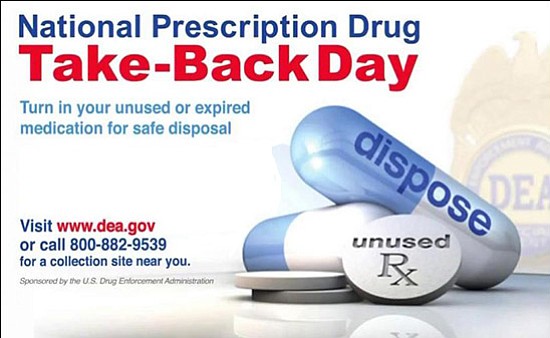 Do you have unused or expired prescriptions in your medicine cabinet? Want to get rid of them safely?
This weekend you can do just that and avoid the misuse, abuse or accidental ingestion of unwanted pills or medicines.
From 10 a.m. to 2 p.m. Saturday, Oct. 22, police departments and community agencies will be accepting the pills and medicines at locations in Richmond and around the state on Prescription Drug Take-Back Day, Virginia Attorney General Mark R. Herring has announced.
Locations in Richmond: Arthur Ashe Jr. Athletic Center parking lot, 3001 N. Boulevard in North Side and Southside Community Service Center, 4100 Hull St. Road in South Side.
In Henrico, unwanted medications can be turned in at the Henrico Training Center, 7701 E. Parham Road. In Chesterfield, medications will be accepted at the Bon Secours St. Francis Watkins Centre, 601 Watkins Centre Parkway in Midlothian.