Archbishop Desmond Tutu hospitalized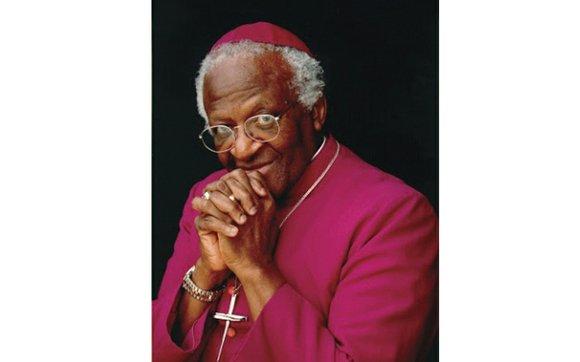 CAPE TOWN, South Africa
Archbishop Emeritus Desmond Tutu is responding well to treatment for a recurring infection, his daughter, Thandeka TutuGxashe said this week.
The veteran South African anti-apartheid activist checked into a Cape Town hospital on Aug. 24 for a recurring infection. The bug put the former cleric in the hospital for a week last year.
"He is expected to remain in hospital for a week or two. The archbishop underwent similar treatment last year," his daughter said in a statement.
It is unclear what infection Archbishop Tutu, 84, a Nobel Peace Prize laureate, is suffering from but his family has said it is not related to the prostate cancer he has been living with for nearly 20 years.
The family said he expressed his deepest gratitude to all who had sent love and prayers since his admission.
His daughter said he was being cared for by an amazing team of doctors, nurses and hospital staff, and was very conscious of how fortunate he was, thanks to the generosity of his medical team, to be able to receive first-class treatment not available to most South Africans.
The former Anglican archbishop of Cape Town received the Nobel Peace Prize in 1984 for his efforts to end apartheid. He often used the pulpit to criticize white-minority rule, which ended in 1994.
He played a key role in that nation's transition from the apartheid era, including serving as chairman of the Truth and Reconciliation Commission at the direction of then-President Nelson Mandela.
Archbishop Tutu retired from public life in 2010 but continues to speak out on issues ranging from Israel's policies toward the Palestinians to corruption among South Africa's political elite. He also remains active with the Desmond Tutu Peace Foundation and other organizations.