Romare Bearden exhibit to open Sept. 13 at Black History Museum
9/2/2016, 6:29 p.m.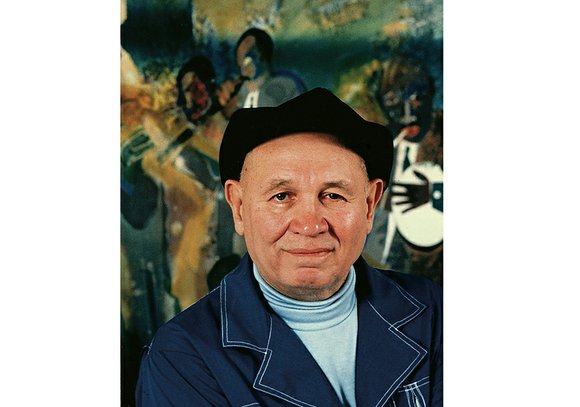 Renowned artist Romare Bearden is most widely known for his use of multiple mediums and artistic styles, but few are aware that Mr. Bearden worked more than 30 years as a social worker with the New York City Department of Social Services.
Visitors to the Black History Museum & Cul- tural Center of Virginia will have the opportunity to explore how Mr. Bearden's multiple careers and identities have influenced his celebration of blackness through visual art.
The museum, located in historic Jackson Ward, will host a traveling exhibit of Mr. Bearden's work.
The exhibit, "Romare Bearden: Vision and Activism," will be on view Tuesday, Sept. 13, through Dec. 13.
A special member preview will be held 7 to
New kicks for kids
8:30 p.m. Monday, Sept. 12.
The exhibit will feature more than 50 works
celebrating and examining the black experience, includes several rarely seen pieces.
Several of Mr. Bearden's early works, such as the collage "Jacob and the Angel Tree" (1961) and "Soup Kitchen" (1935), will be featured, along with several limited-edition prints, collages and oil and watercolor paintings.
Dr. David C. Driskell, professor emeritus of art at the University of Maryland-College Park, a foremost authority on African-American art and a friend of Mr. Bearden, will host a discussion about the exhibit from 6 to 7 p.m. Tuesday, Sept. 20, at the museum, 122 W. Leigh St.
For details, including information about hours and admission: www.blackhistorymuseum.org or (804) 780-9093.