Personality: Elliott Eddie
Spotlight on Toastmasters International Top 10 public speaker
9/9/2016, 6:11 p.m.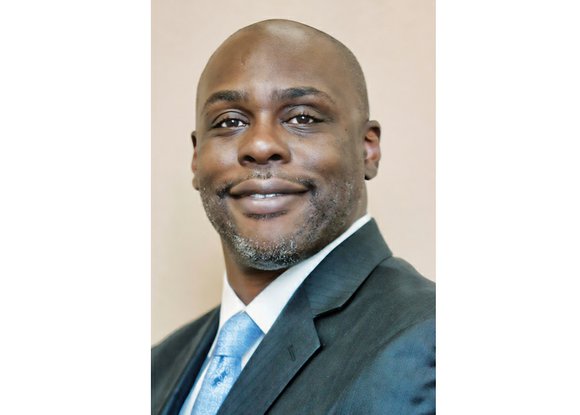 What this honor means to me: This honor is a confirmation of where I have always believed my life was heading. Often in life, we are sidetracked by the intensity and variables of life. Sometimes we have a goal or dream, but it seems like we are going in the opposite direction and can't catch a break. It is in those times, marked by continued hard work — even in the dark — that we see our achievements as a blessing and a confirmation that those years of your life were not in vain.
Family's reaction: My family is thrilled for me. My cousin says, "I knew it. Ever since you were a child, you could run your mouth like a steam engine." Everyone was thrilled for me. Then the next day came and life went on.
My winning speech was about: "Just Do the Work," a lesson I learned from my grandmother, a woman born during the U.S depression. She explained that the way to overcome life's challenges was to "Just Do The Work." Over the decades, I learned that doing the work meant fighting for what's right, continuing to dream and go after them, building lives and forgiving our fellow human beings. Never give up, even when it looks like you are failing. If you do this, you will reach your dreams and live a meaningful life along the way.
Key to becoming a good speaker: Honesty. I believe the best speakers are individuals who have learned some hard life lessons and are not afraid to expose themselves to get that message out. I believe the best speakers have a truth inside them that resonates with audiences when they are honest about what they have to say and real about how they say it.
What makes a good speech: The best speeches are born from stories. Audiences want to understand what you are talking about, why you are speaking about it and what your words will do for them. A good speech captures the imagination of an audience and tells them a story that drives home its point, but allows the audience to actively participate during the trip.
Secrets to writing a good speech: Hard work. Speech writing is a learned skill, but like all skills, it needs practice to flourish. Some of the work includes research, being concise with the message and practice, practice, practice. You perform the way you practice.
How to overcome audience fear: Face it and practice. We all have a measure of fear. I still do, although I now recognize it as a massive amount of nervous energy. We overcome our fears by accepting the challenge — "Just Do The Work." Some measure of fear always will be present in whatever we do. But if we decide to face it and push through no matter what, we will find that what we feared was not worth fearing, and each time we experience that, it will make us bolder and more confident to follow our dreams.