Gary L. Flowers fills in Jack Gravely's time slot with new talk show on WREJ radio
9/24/2016, 9:24 a.m.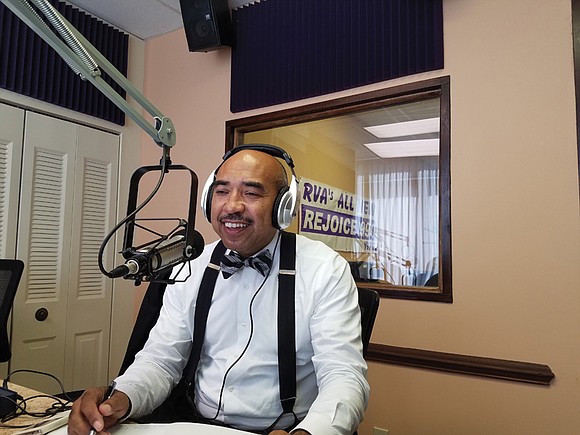 Richmond native and activist Gary L. Flowers hit the airwaves this week as a new voice on Rejoice Radio.
"The Gary Flowers Show" began Monday and will air weekdays from 9 to 11 a.m. on WREJ 990AM.
His show fills two hours of the three-hour time slot formely held by "The Jack Gravely Show" for several years until the veteran broadcaster and former Virginia NAACP executive's death on Aug. 15.
Mr. Flowers, former field director for the Rev. Jesse Jackson's national Rainbow PUSH Coalition, has been featured as a commentator on multiple national media outlets, including C-SPAN, CNN and
Radio One, and in newspapers such as the
Richmond Free Press, the New York Times and Washington Post.
Mr. Flowers was featured as the Free Press Personality in the Sept. 1-3 edition for his role in planning and organizing the 101st Annual Convention of the Association for the Study of African-American Life and History, a volunteer position and testament to his continued commitment to activism and public policy formation in the Richmond community.
WREJ has been on the air as a black gospel station in Richmond and Petersburg since 1954, and is owned by Jim Jacobs and licensed through Radio Richmond LLC.
Mr. Jacobs shared his excitement at the addition of
Mr. Flowers to the Rejoice Radio team.
"While Gary Flowers has 'walked with kings' he has never lost the common touch. He brings a wealth of experience to the microphone that will enlighten our leadership," Mr. Jacobs said. — LAUREN NORTHINGTON