2nd Street Festival this weekend
9/30/2016, 8:37 p.m.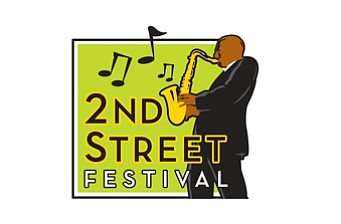 The 28th Annual 2nd Street Festival is returning to Jackson Ward this weekend.
On Saturday, Oct. 1, and Sunday, Oct. 2, people can enjoy music and entertainment at the festival, which is free and open to the public.
2nd Street will be blocked off from Broad to Jackson streets for pedestrians to wander among the food booths, marketplace of vendors, a "Kidz Zone" sponsored by the Children's Museum of Richmond, and four stages for musical and dance entertainment.
Performers will include three-time Grammy nominee James "Saxsmo" Gates, Debo Dabney and the Happy Band, DJ Tree, Rare Essence with special guest DJ Kool, Jazz in the Spirit, The Carlton Blount Trio, Ban Caribe and others.
This year's festival, put on by Venture Richmond, will showcase the completed U.N.I.T.Y. Project murals painted by celebrated local artists Hamilton Glass, David Marion, Keith Ramsey, Michon Pittman and Sir James Thornhill.
The project, which stands for "Upholding, Networking and Inspiring Togetherness in celebration of Yesterday," completed murals throughout the Jackson Ward neighborhood that depict the history and historical legacy of the area.
Festival hours are 11:30 a.m. to 7 p.m. Saturday and 1 to 6 p.m. Sunday.
Details, including a performance schedule and festival map: www.venturerichmond.com/events/venture/secondstreet.html or (804) 788-6466.