Religious order reviewing bids on former Powhatan boarding school property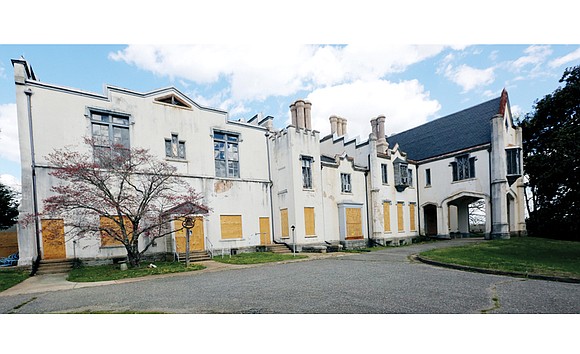 The future of a historic 2,200-acre property in Powhatan County, where thousands of African-American children once were educated in long-closed Catholic boarding schools, remains in limbo.
Sheila King, spokeswoman for Sisters of the Blessed Sacrament, the religious order based near Philadelphia that owns the property, said Tuesday that bids have been received for the site that once was home to St. Emma Military Academy for Boys and St. Francis de Sales School for Girls.
"Currently, there are active negotiations with multiple parties regarding the Powhatan property," Ms. King said. "All parties have agreed to confidentiality as the discussions proceed."
She called it the "silent period" and could not say when the winning bid would be announced.
The Michigan-based consulting firm Plante Moran is assisting the Sisters of the Blessed Sacrament in reviewing the bids nearly a year after leaders of the order announced in May 2016 it would sell the property. The firm did not respond to a request for comment.
Dr. Demetrius D. Venable has his fingers crossed that the order will accept the bid from his group, Belmead on the James Inc. That is the nonprofit that he helped create and now leads in an attempt to preserve and protect the buildings and land for future generations.
A Howard University physics professor, Dr. Venable would confirm only that his group did "submit a proposal," but he would not comment further based on an agreement with the order to keep information on the bid confidential.
The group has been seeking donations to further its efforts to buy the property. So far, according to the website, donations total slightly more than $109,000.
Meanwhile, five caretaker nuns continue to live on the property. An official of the order, who requested anonymity, told the Free Press that the remaining nuns are expected to move before June, leaving the property vacant.
The Sisters of the Blessed Sacrament is best known for its founder, Saint Katharine Drexel, an heiress who used her wealth to create schools for African-Americans and Native Americans and whom the Roman Catholic church canonized as a saint in 2003.
The order decided to sell the Powhatan property and its Bensalem Township, Pa., headquarters to fund its remaining missions and retired nuns and to get away from having to maintain real estate. The order has long been in decline from its peak of 600 nuns. It now has about 100 members, almost all of whom are of retirement age.
Opened in the 1800s, the order's Powhatan boarding schools together educated and trained in practical skills at least 12,000 African-American students before both closed in 1972.
Belmead, the mansion that was home to the military academy, has been boarded up in recent months.