Exploring Educational Reform topic of speaker series
4/21/2017, 6:53 a.m.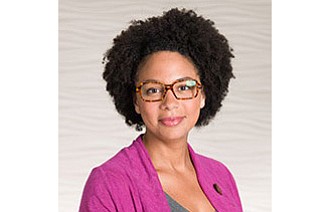 The founding executive director of Teach for America in Washington state will open the 2017 Lora M. Robins Speakers Series on Exploring Educational Reform.
Lindsay Hill, who is now the education program officer for The Raikes Foundation, will speak at 8 a.m. Tuesday, April 25, at the University of Richmond's Jepson Alumni Center on campus.
The speaker series, presented by Leadership Metro Richmond and The Robins Foundation, includes three sessions focused on exploring the topic of education reform and will examine best practices in cities across the country.
Ms. Hill began her career as a fourth-grade teacher in Brooklyn, N.Y., through Teach for America and later served as a program director. She was the founding executive director for the program in Washington state before joining The Raikes Foundation, where she leads the Seattle-based organization's efforts in diversity, equity and inclusion.
She will talk about the science of learning and development research.
The second session, slated for May 25, will feature speaker Darrell Bradford, executive vice president of 50-CAN: The 50-State Campaign for Achievement Now. He will discuss educational choice and advocacy at the local and state levels.
That session will be held at Birdsong Hall at Randolph-Macon College in Ashland.
The third session, scheduled for June 6, will feature speaker John King Jr., the former U.S. secretary of education under former President Obama. He now serves as president and CEO of the Education Trust, a nonprofit that advocates for academic achievement for all students, especially low-income students and students of color.
His talk focusing on policy change at the national level will be held at the Claude G. Perkins Living and Learning Center at Virginia Union University in Richmond.
The speaker series is open to the public.
Tickets are $50 for each talk; $20 for college students. A discount is available for tickets to all three sessions. Register at www.lmronline.org.
For more information, contact Leadership Metro Richmond at (804) 343-1500 or email pbradby@lmronline.org.