Pivotal church versus state legal battle urged to proceed in high court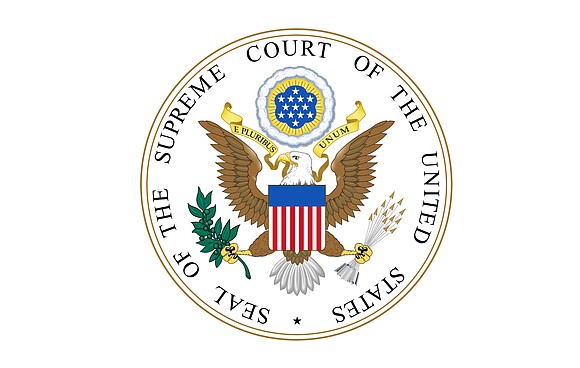 WASHINGTON
Missouri officials and a church embroiled in a closely watched dispute over public money going to religious entities urged the U.S. Supreme Court on Tuesday to decide the case despite a pivotal policy change by the state's Republican governor.
Alliance Defending Freedom, a conservative Christian legal group representing Trinity Lutheran Church in Columbia, Mo., and the state attorney general's office wrote letters to the justices saying the one-hour argument set for Wednesday, April 19, should proceed.
The case, which tests the limits of religious freedom, is one of the most important before the court in its current term.
The justices asked the parties in the case their views on whether it should proceed after Missouri Gov. Eric Greitens reversed policy on April 13 and said churches can seek state funds for playgrounds to be resurfaced even though Missouri's constitution bars "any church, sect or denomination of religion" from receiving state taxpayer money.
In a separate letter, the American Civil Liberties Union and the advocacy group Americans United for the Separation of Church and State, which backed the state's ban, asked the justices to drop the case, saying it is now moot following Gov. Greitens' decision to let churches apply for Missouri Department of Natural Resources funds.
A victory at the nation's highest court for Trinity Lutheran could help religious organizations nationwide win public dollars for certain purposes, such as health and safety. It also could buttress the case for using taxpayer money for vouchers to help pay for children to attend religious schools rather than public schools in "school choice" programs advocated by conservatives.
Trinity Lutheran, which runs a preschool and daycare center, said Missouri unlawfully excluded it from the grant program that allows nonprofit groups to buy rubber playground surfaces, and sued in federal court in 2012. The St. Louis-based 8th U.S. Circuit Court of Appeals in 2015 upheld a trial court's dismissal of the suit, and the church appealed to the U.S. Supreme Court.
Three-quarters of U.S. states have similar provisions as in the Missouri Constitution. The U.S. Constitution's First Amendment calls for a separation of church and state and guarantees the free exercise of religion.