Bedden out
Richmond School Board to meet Monday on selection process for superintendent's replacement
4/27/2017, 8:11 p.m.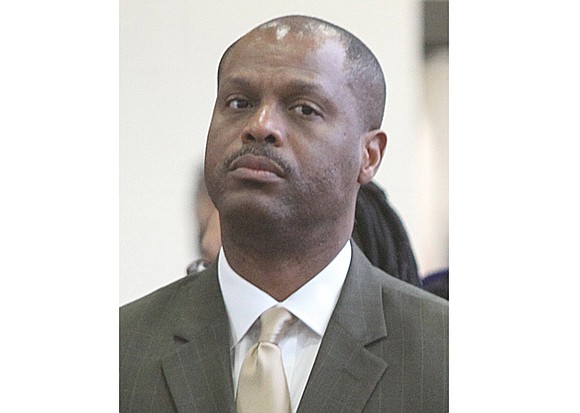 Holly Rodriguez
Just weeks after proclaiming that progress was on the horizon for Richmond Public Schools and that he had no intention of leaving the school system, Superintendent Dana T. Bedden is out.
The Richmond School Board announced last weekend that his contract will end June 30, a full two years before it was set to expire June 30, 2019.
"The board decided to move in another direction as we have philosophical differences," School Board Chair Dawn Page told the Free Press on Tuesday.
"We mutually agreed to separate and terminate his contract early."
The board has been largely a wall of silence since calling a special meeting 6 p.m. last Friday in which members wasted no time going into closed session.
Board member Scott Barlow, 2nd District, who was out of the country in Spain, was connected to the meeting via telephone, signaling the critical personnel issue the board was about to discuss.
After more than three hours, the School Board emerged but released little information. On Saturday, the board issued a three-paragraph statement saying that Dr. Bedden was out.
"The School Board thanks Dr. Bedden for his contributions to our school division and appreciates his service during the past three and a half years to our students, parents, staff and administration," the statement said in part. "We wish Dr. Bedden well."
Specifics of the agreement, including any severance Dr. Bedden may receive, are being negotiated, Ms. Page said.
She said Tuesday she is not at liberty to release any more details or to comment further. She would not say whether Dr. Bedden was fired by the School Board or whether he resigned.
Sources told the Free Press that Dr. Bedden recently applied for a position with the Washington-based American Association of Colleges for Teacher Education and for the superintendent position in Fairfax.
Ms. Page declined to comment when asked about it. Officials with the AACTE did not return phone calls on Wednesday.
Dr. Bedden has not answered repeated Free Press requests for comment.
Rumors swirling on social media about Dr. Bedden's departure also gave rise to speculation that Dallas Dance, a 36-year-old Armstrong High School graduate, may be in the running to replace Dr. Bedden.
Dr. Dance was superintendent of Baltimore County Schools in Maryland, but resigned from his post just two days before the Richmond School Board's closed session.
Ms. Page told the Free Press no candidates have been pre-selected.
The School Board is slated to meet Monday, May 1, when it will receive for action a resolution regarding the superintendent's employment agreement, according to the meeting notice.
Ms. Page said the board will discuss the process for selecting an interim superintendent as well as the national search for Dr. Bedden's replacement.
On Wednesday, the School Board moved to quell disquiet among teachers and staff by issuing a statement saying it is "not unusual for new school boards and superintendents to have philosophical differences about the direction of the school district."
"We understand the sense of uncertainty any transition invokes," the statement continued. "However it is our goal to make this transition as smooth and seamless as possible with no disruptions to class instruction."