Cuba Gooding Sr., former lead singer of The Main Ingredient, dies at 72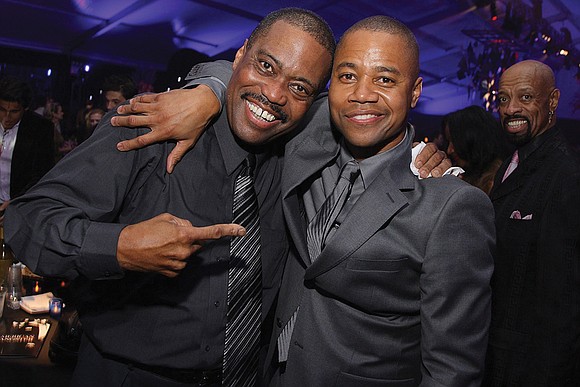 LOS ANGELES
Cuba Gooding Sr., who sang the 1972 hit "Everybody Plays the Fool," has died.
Authorities say the 72-year-old singer and father of Oscar winner Cuba Gooding Jr. was found dead in a car Thursday, April 20, 2017, in the Woodland Hills section of Los Angeles.
Coroner's Assistant Chief Ed Winter says the cause of death is under investigation, but drug paraphernalia and alcohol were found in the car parked on a busy street.
Born in New York City, Mr. Gooding rose to fame with the R&B group, The Main Ingredient. He joined the group after its original lead singer, Donald McPherson, died in 1971.
With The Main Ingredient, he had such hits as "Just Don't Want to Be Lonely" and "Happiness is Just Around the Bend," both in 1974.
The group's song, "Everybody Plays the Fool," helped the Gooding family move from the Bronx, N.Y., to Southern California.
Mr. Gooding's father fled Barbados and went to Cuba — hence the name of his son — before becoming a taxi driver in Manhattan.
The singer left The Main Ingredient twice, once in 1977 and returning in 1979 after releasing two albums as a solo artist for Motown. In the 1980s, he left again, releasing solo albums in 1993 and 2004.
In addition to his son, Cuba Jr., survivors include his wife, Shirley Sullivan Gooding; two other sons, Omar, an actor, and Tommy, a musician; a daughter, April Gooding, an actress and comedian; and grandchildren.