Mt. Gilead wins 2017 Governor's Award
4/28/2017, 5:27 p.m.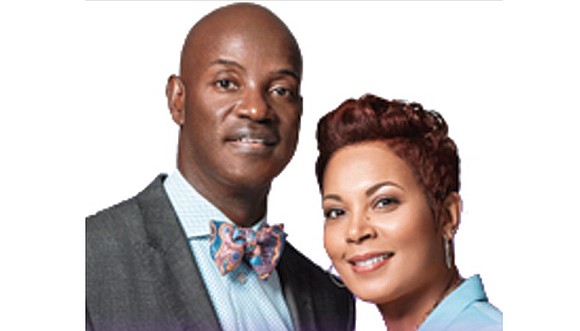 One of the Richmond area's largest churches is the winner of a statewide award for volunteer and community service.
The church is the 5,000-member Mt. Gilead Full Gospel International Ministries of Chesterfield County led by Bishop Daniel Robertson Jr. and his wife, Elena Robertson.
Mt. Gilead is the recipient of the 2017 Governor's Award for Volunteerism and Community Service as the Outstanding Faith-Based Organization in Virginia.
According to the citation, Mt. Gilead marshals a force of 800 volunteers in tackling major community issues.
During the past two years, Mt. Gilead has provided nearly 140,000 meals to fight hunger through the area's food bank and its own mobile food cart, "The Net," the citation states.
Mt. Gilead volunteers also were cited for partnering with the nonprofit Virginia Supportive Housing to help provide permanent housing and supportive services for the homeless.
A former pharmacist who earned his master's of divinity from Virginia Union University, Bishop Robertson has led the church since 1991.
Founded more than 100 years ago, Mt. Gilead states on its website that it had dwindled to 25 participating members when Bishop Robertson was called to lead the church.
Since his arrival, the church has grown dramatically. Within the first five years, Mt. Gilead claimed 1,900 members. Since then, it has grown to more than 5,000 members.
In 2004, the church relocated to 62 acres off Hull Street Road and Hicks Road at 2501 Mt. Gilead Blvd. that the church purchased for the expansion.