Band camp
The VSU Trojan Explosion works for its showmanship and sound
8/11/2017, 12:12 p.m.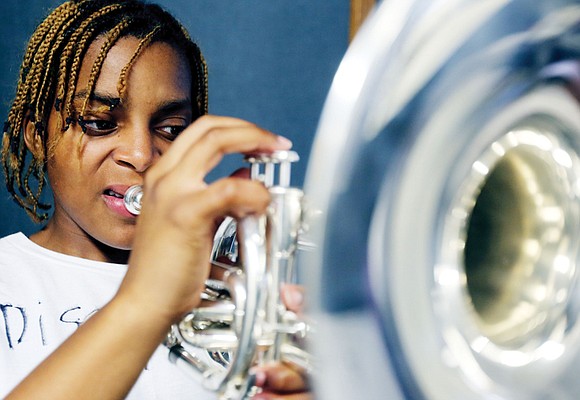 "I just love the vibe and being around people that love the same thing I do," said Ms. Green.
During twice daily sectional rehearsals, band members work to cultivate the Trojan Explosion sound. Drums, flutes, trumpets, clarinets and others go off to practice together for 90 minutes to 2 hours at a time.
"It gives them enough time to work on their music, notes, their tonality and articulations," said Mr. Holden. He said the sectional rehearsals save time overall because it alleviates the need to constantly stop during full band rehearsal to fix minor quirks.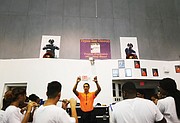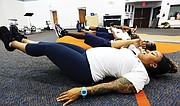 The time spent together forges strong ties between band members, regardless of whether they are instrumentalists or the other performers — the Essence of Troy dancers, the Satin Diva flaggers and the Troy Elegance twirlers.
"The Trojan Explosion is a family that will love and follow you forever," said Teiah Poole, a second-year twirler and sophomore majoring in psychology.
The lifelong bonds are real, said Maurice Jones, the band's operations director, who was the trombone section leader when he was an undergraduate student at VSU.
"My closest friends, my cohorts, who I stay in contact with even to this day, I met right here," said Mr. Jones, as the bold sounds of brass filled Davis Hall.
Dedication. Showmanship. Vision. Those are three characteristics all Trojan Explosion members must have, he said.
"Aside from the (VSU student) Gospel Chorale, we are the No. 1 representatives of Virginia State University," Mr. Jones said.