Richmond Christian Center looking to merge in new bankruptcy plan
8/11/2017, 11:49 a.m.
By Jeremy M. Lazarus
The bankrupt Richmond Christian Center has come up with a new plan in a last-ditch effort to stave off a court-ordered sale of its property in the 200 block of Cowardin Avenue in South Side.
U.S. Bankruptcy Judge Keith L. Phillips has set a hearing for Wednesday, Aug. 16, to decide the fate of RCC, which has not been able to keep up with a multiyear plan to pay off its $2.6 million debt.
While church officials have not responded to requests for comment, a document provided to the Free Press shows RCC hopes to forestall the sale through a merger with the fast-growing The Bridge Church based in Powhatan County.
The nondenominational Bridge Church, led by Bishop Johnathan Whichard and his wife, co-pastor Kristi Whichard, operates two other campuses in Prince Edward and Carroll counties and hopes to expand into Richmond through the merger.
Under the plan, RCC would have four months to complete the merger, and would agree to be sold after that if the merger does not succeed.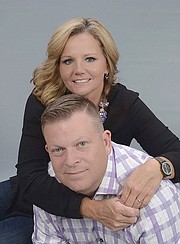 The proposal also would include Bridge Church paying three months of overdue payments to RCC's major creditor, Foundation Capital Resources, which is owed $2.2 million.
RCC also would agree to keep payments current on the FCR loan while the merger is negotiated.
As of this week, it is not clear whether FCR has accepted the plan. FCR has requested that Judge Phillips allow the lender to foreclose on the property.