Mayor Stoney makes removing Confederate statues an option
8/18/2017, 2:42 a.m.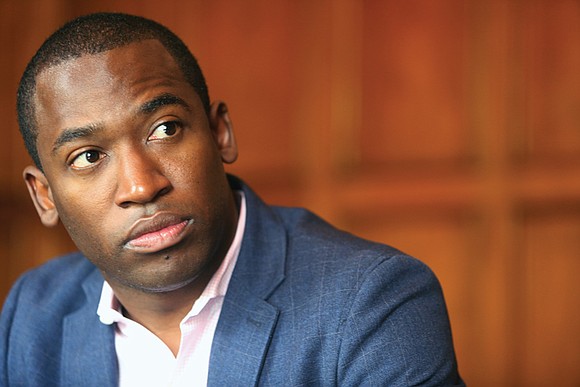 In the wake of Saturday's violence in Charlottesville, Baltimore's mayor accelerated that city's push to remove Confederate memorials. Four such statues were taken down in that city before dawn on Wednesday.

The mayor of Lexington, Ky., announced plans to push ahead with plans to remove Confederate statues, while officials in Dallas; Memphis, Tenn.; and Jacksonville, Fla.; announced initiatives aimed at taking down Confederate monuments.
On Tuesday, North Carolina Gov. Roy Cooper called for removal of Confederate statues on state property and outlined steps to achieve that goal.
Meanwhile, some people took matters into their own hands. Demonstrators stormed the site of a Confederate monument outside a courthouse in Durham, N.C., on Monday and toppled the bronze statue from its base.
Durham County Sheriff Mike Andrews said in a statement on Tuesday that his office would seek vandalism charges against those involved.
As of April, at least 60 symbols of the Confederacy had been removed or renamed since 2015, according to the Southern Poverty Law Center, which tracks hate groups.
Speaking to the Free Press earlier this week, Christy Coleman, CEO of the American Civil War Museum and co-chair of Mayor Stoney's Monument Avenue Commission said the weekend's events indicate an extreme importance for the group to be "careful and deliberate" in its work.
"It can't be a rushed process," she said.