GRTC to honor Rosa Parks Friday
12/1/2017, 6:41 p.m.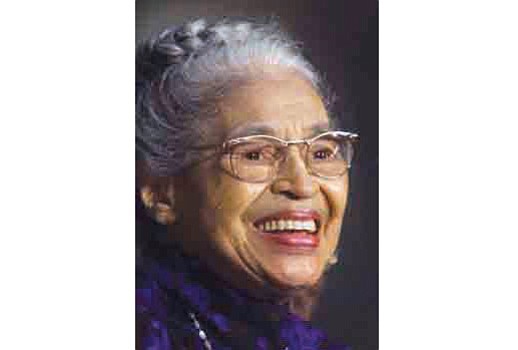 GRTC will honor civil rights legend Rosa Parks on the 62nd anniversary of her defiant refusal to give up her seat on a public transit bus in Montgomery, Ala., ultimately leading to the U.S. Supreme Court upholding a lower court ruling that racially segregated seating on public transportation is illegal.
On Friday, Dec. 1, GRTC will reserve the first passenger seat on every bus and display on them a commemorative sign honoring Mrs. Parks' legacy on the anniversary of her Dec. 1, 1955, action.
The electronic signs on the front of GRTC buses also will rotate with a special message honoring Mrs. Parks, while bus operators will keep headlights on during the day to "represent her light."
Mrs. Parks was arrested when she refused to give up her seat to a white passenger in Alabama, spurring a yearlong boycott of the Montgomery transit system. Dr. Martin Luther King Jr., then a young preacher, emerged as one of the leaders of the boycott. It also helped launch nationwide efforts to end segregation in public facilities.
Mrs. Parks died in October 2005 at age 92. — RONALD E. CARRINGTON