London, Broadway finalists for Robinson Award
Fred Jeter | 12/1/2017, 8:21 p.m.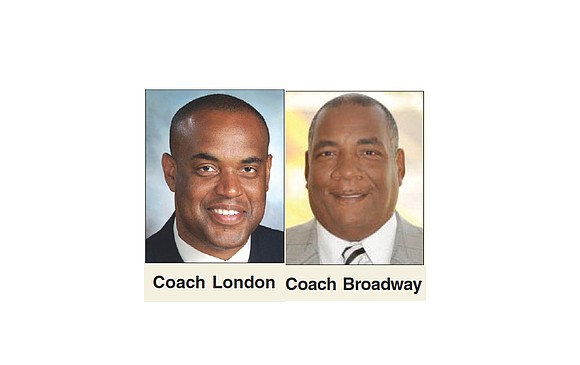 Coaches Michael London of Howard University and Rod Broadway of the MEAC football champions North Carolina A&T State University are finalists for the Eddie Robinson Award.
Established in 1987, the Robinson Award is named for the former Grambling State University coach and is presented annually to the top coach in the Football Championship Series (FCS) division.
The winner will be honored on Jan. 6, prior to the FCS Championship game in Frisco, Texas.
Coach London, a former head football coach at the University of Richmond and the University of Virginia, guided Howard to a 7-4 season this year and a tie for second place in the MEAC. It marked the Bison's first winning season since 2012.
Coach Broadway's Aggies improved to an 11-0 season by defeating North Carolina Central University on Nov. 18 in its regular season finale. North Carolina A&T will play either Alcorn State University or Grambling State University on Saturday, Dec. 16, in the Celebration Bowl at Mercedes-Benz Stadium in Atlanta.
While the Robinson Award is named for a coach of an HBCU, only one HBCU coach has ever received the award — Prairie View A&M's University's Henry Frazier in 2009.