City Church to host New Year's Eve prayer service, after-party
12/29/2017, 12:57 p.m.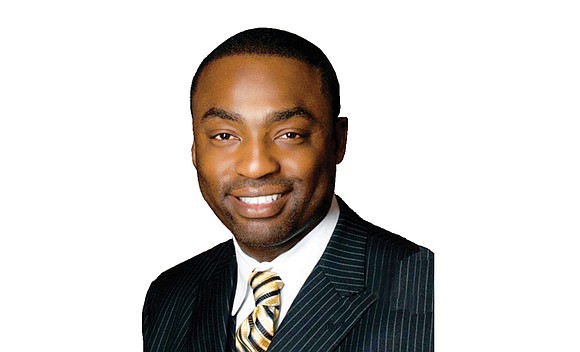 By Ronald E. Carrington
Many African-American churches have Watch Night services on New Year's Eve, and then their congregants go out to clubs and other places that may not be safe, said Pastor Dimitri Bradley of City Church.
"My thought was, 'Why don't we create (a safe) environment since we know that's happening?' " The church, formerly known as Mountain of Blessings Christian Center, is doing just that. On Sunday, Dec. 31, City Church is hosting an inaugural New Year's Eve service and casino-themed after-party at the Altria Theater, 6 N. Laurel St.
The service begins at 8 p.m., with Pastor Bradley preaching. The after-party, featuring food, beverages, a disc jockey and dancing, along with casino-type games such as roulette, poker and blackjack, starts at 10 p.m. and runs until 12:30 a.m.
Child care is available for the service and the party for those age 13 and younger. The after-party is open to those ages 14 and older.
"Being a believer does not mean it has to be boring," Pastor Bradley said. "We like to go out and enjoy ourselves. The congregation can serve the Lord and have fun while still being holy."
Fake money winnings from the casino games can be used for real prizes, Pastor Bradley said, including teddy bears, small-screen televisions and other items. A big-screen TV will be tuned to the celebration in New York City's Times Square for the countdown to 2018.
"I believe the style of City Church has a tendency to reach urban people. So we wanted to do something that reached them," the pastor told the Free Press. "I believe God gave us a name that helps us reach our assignment and what we are called to do — reach the lost."
The church adopts families throughout the year, helping them to cover needs they can't fully cover on their own, such as rent, food and clothing.
"We are not just trying to reach Richmond's East End," Pastor Bradley said. "We are trying to reach the whole city."
While the service is free, tickets to the after-party are $25. Proceeds will pay for the ballroom facility and food, which is all you can eat, Pastor Bradley said, as well as the church's ministries in and around the city.
Details and tickets: www.rvacity.org.