Newport News House race still up in the air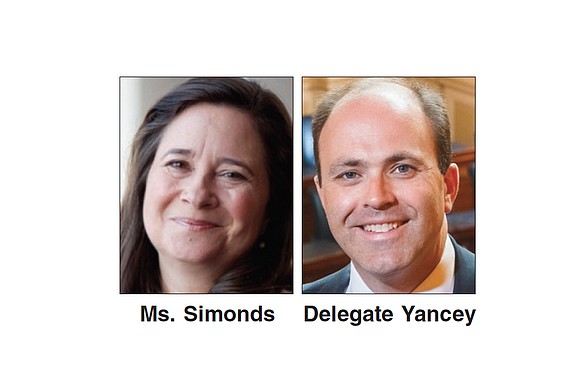 Control of the Virginia House of Delegates remains unsettled.
At the last minute, the state Board of Elections postponed Wednesday's drawing to decide the winner of a Newport News House seat.
The drawing would have determined whether Republicans would have a slim 51-49 majority in the House or whether Democrats and Republicans would split the House 50-50, requiring a power-sharing arrangement.
Democrats picked up 15 seats in the Nov. 7 election, but needed one more seat to end 17 years of Republican dominance in the House.
Three other recounts in close House races affirmed the victories of two Republicans and one Democrat, creating suspense in the unresolved contest for the 94th House District in Newport News.
The drawing had been scheduled after a three-judge panel ruled last week that a recount ended in a tie between the two candidates, three-term Republican incumbent Delegate David E. Yancey and Democratic challenger Shelly Simonds.
Ms. Simonds appeared to win by one vote after the recount, but that lead was erased when the panel counted a previously discarded ballot for Delegate Yancey.
Wednesday's drawing was postponed after Ms. Simonds filed legal papers urging the panel to reconsider its decision to count the contested ballot.
"My opponent made an end run around the clear rules of the recount," Ms. Simonds said during a Tuesday conference call with reporters ahead of the filing.
Lawyers for Ms. Simonds argue that the panel's decision to accept the disputed ballot violated the order the panel issued to set the terms of the recount, noting that Delegate Yancey helped write and agreed to the rules laid out in the order.
Ms. Simonds' lawyers also argued that the panel wrongly considered the disputed ballot. In the motion, they noted that state law requires a ballot to be disputed during the recount, but they state that did not happen.
Instead, everyone, including Republican observers, signed off on discarding the ballot because the voter had filled in the ovals on the ballot beside the name of both candidates.
It was only after the recount was completed and ready for the judicial panel to accept that a recount official raised a question and Delegate Yancey filed his request for the ballot to be counted.
The motion asks the panel to reverse its decision to avoid "a manifest injustice."
If the panel rejects the request and upholds its earlier decision, the decision would be final. State law bars an appeal to the state Supreme Court of issues arising from a recount, Ms. Simonds' lawyers said.