GRTC to honor local historymakers
2/4/2017, 3:31 p.m. | Updated on 2/4/2017, 3:29 p.m.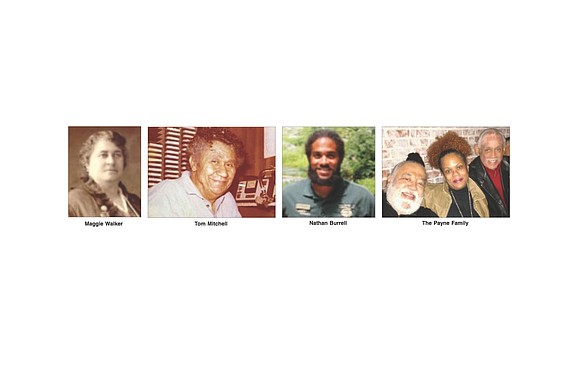 During Black History Month, GRTC will honor local historymakers by displaying their names on bus destination headers.
The transit company, which received more than a dozen submissions from the public for this year's honorees, has chosen three individuals and a family to honor during varying weeks in February. The honorees, and the days their names will be displayed on the buses, are:
• Feb. 1 through 4, Maggie L. Walker, pioneering Richmond banker, newspaperwoman, fraternal organization leader and civil rights advocate.
• Feb. 5 through 11, "Tiger Tom" Mitchell, former longtime radio personality on WANT-AM 990 and announcer for high school football games including the Armstrong-Walker Football Classic. Mr. Mitchell turned 100 in October.
• Feb. 12 through 18, Nathan Burrell, superintendent of the James River Park System.
• Feb. 19 through 25, the Payne Family, siblings who grew up in Battery Park on North Side. Robert L. Payne is one of the founders and current president of the Richmond Jazz Society. Karen Payne-Woods is dean of students at John Rolfe Middle School in Henrico County. And Haywood A. Payne Jr. is the retired president of Chevron Business and Real Estate Services. He also was the first African-American student to attend Randolph-Macon College in Ashland.