Beyoncé leads nominations for NAACP Image Awards
1/6/2017, 9:44 p.m.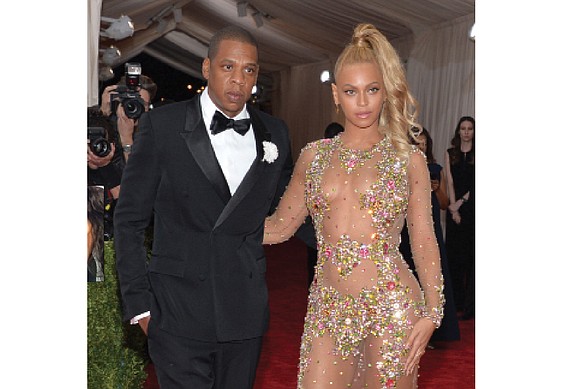 The 48th Annual NAACP Image Awards recently announced its class of nominees.
Singer and pop icon Beyoncé led the field of performers with seven nominations, followed by her sister, Solange Knowles, whose 2016 album "A Seat at the Table" was widely acclaimed, with five nominations.
Additionally, rappers Chance the Rapper and Kendrick Lamar both received four nominations.
The NAACP Image Awards celebrate the accomplishments of people of color in the fields of television, music, literature and film, and also honors individuals or groups who promote social justice through creative endeavors.
The awards show will be broadcast live 9 p.m. Saturday, Feb. 11, on the TV One cable network. A 90-minute pre-show will air from the red carpet at 7:30 p.m.
Donald Glover, considered a renaissance man in both music and television and who currently stars in and created the hit FX show "Atlanta," received three nominations.
Also receiving three nominations is actor and producer Nate Parker, whose 1999 rape charges marred the critical reception of his 2016 film "Birth of a Nation."
ABC and HBO lead the nominations in the television categories with 23 nominations and 14 nominations, respectively.
In the recording category, Columbia Records leads with 16 nominations, followed by RCA Records with 10 nominations and Atlantic Records with four nominations.
Walt Disney Studios leads with nine nominations in the motion picture categories, followed by Focus Features with seven nominations. A24 and Fox Searchlight Pictures both received six nominations.
"The Image Awards is the premier showcase for art and advocacy reflecting the depth and diversity of the African-American experience. It is an American prism through which we see a breadth of culture and color reflected in film, television, music and literature in ways that reveal our shared humanity," said Roslyn M. Brock, chair of the NAACP National Board of Directors.
"At a moment when America is so divided, the Image Awards represents an hour that brings us together," said Cornell W. Brooks, president and CEO of the national NAACP.