Sprint to give RPS students 6,000 tablets with internet service over 5 years
7/11/2017, 8:56 a.m.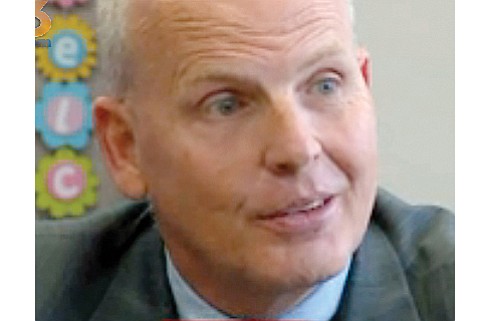 At least 1,000 Richmond high school students will receive free computer tablets this fall that are connected to the internet.
And at least 1,000 more internet-connected tablets will be distributed each year for the next five years, according to interim RPS Superintendent Thomas E. Kranz.
The equipment and service are a gift from telecommunications giant Sprint and its charitable foundation, which is making Richmond a centerpiece of its plan to distribute free equipment and service to 1 million high school students across the country in a bid to close the digital divide.
According to Sprint, at least 5 million high school students lack internet service at home. The company sees this as the first and, so far, the largest single corporate effort to address the situation.
In all, Richmond is slated to receive 6,000 tablets during the next five years, Mr. Kranz said, which may be the most for any school district in the nation. He said such a gift would be the largest for any school district in Virginia.

The Richmond School Board last week approved the school system's participation in the Sprint program.
Mr. Kranz said that RPS would own the tablets and lend them to students.
The RPS administration is crafting the procedures and regulations to govern the distribution of the tablets, and expects to present its policy recommendations to the board in August.
If all goes well, Mr. Kranz said, "We'll begin rolling out the tablets in October."
School Board member Felicia Cosby, 6th District, said the initial 1,000 tablets are enough for about 63 percent of the anticipated 1,700 students who will be enrolled in the 9th grade in the fall.

She said the plan is to reserve them for students whose families self-report a lack of internet service at home.
She said the board has not allocated funds to provide tablets for all students.
Ms. Cosby said that the goal is ensure students have internet at home for homework and research. She said there are no plans to use the tablets to expand computer-based learning or to replace textbooks. — JEREMY M. LAZARUS